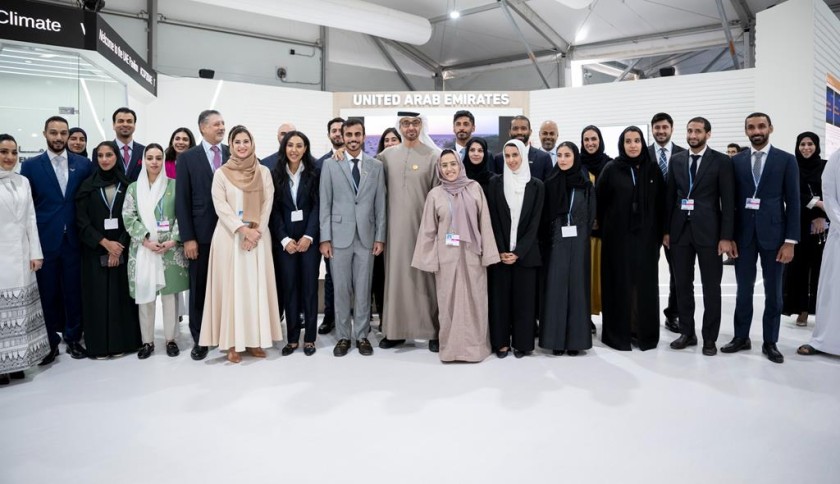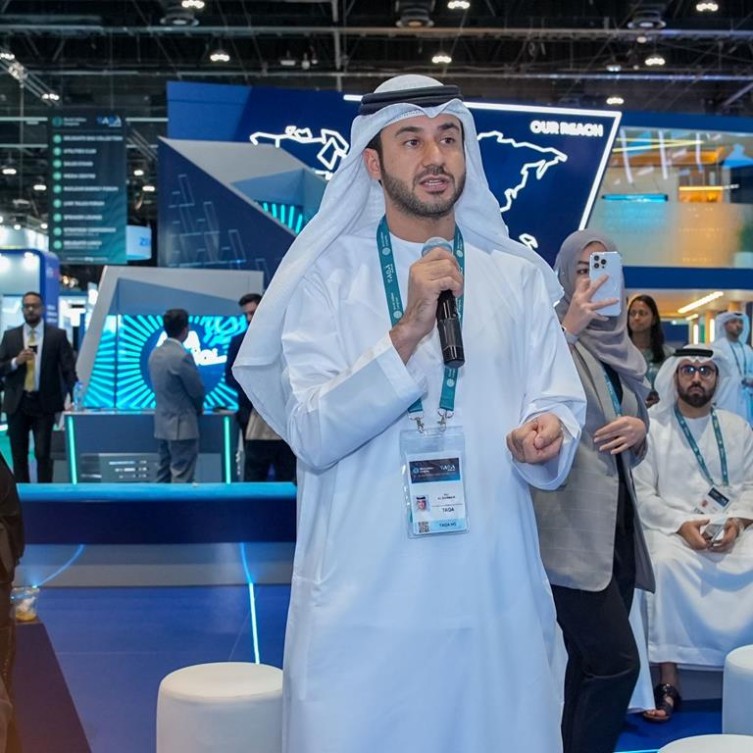 NEP 2.0 Fellow Ali Alshimmari speaks at the Youth Energy Forum.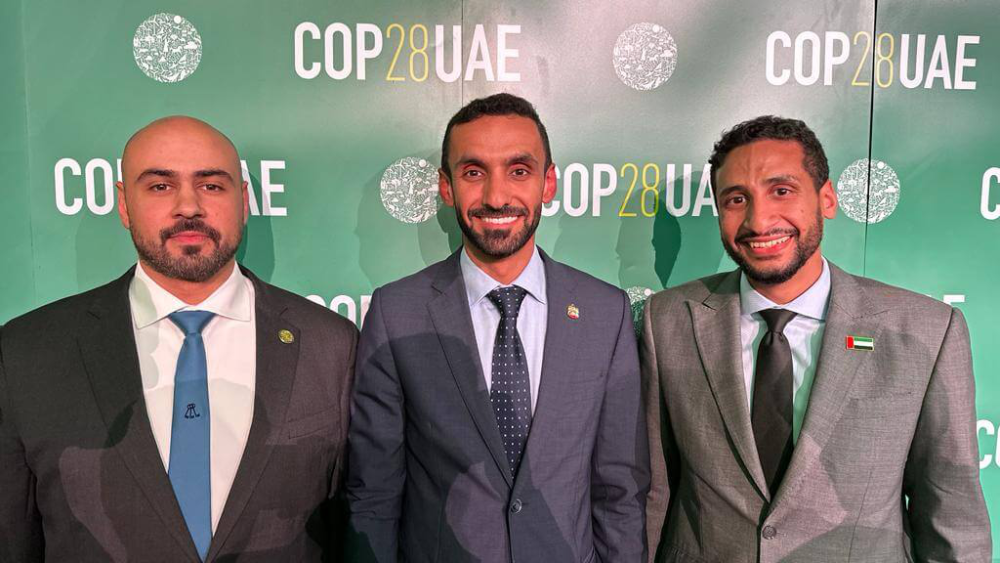 NEP alumni Saood Al Noori, Abdulla Al Remeithi, and Omar Al Braiki at the Bonn Climate Change Conference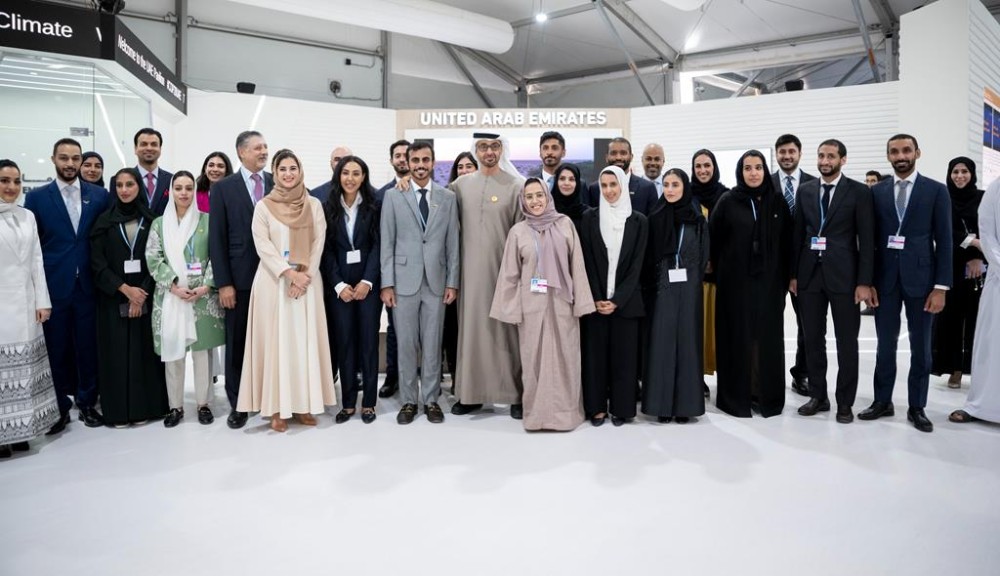 His Highness Mohamed bin Zayed Al Nahyan, President of the UAE, with members of the UAE delegation to COP27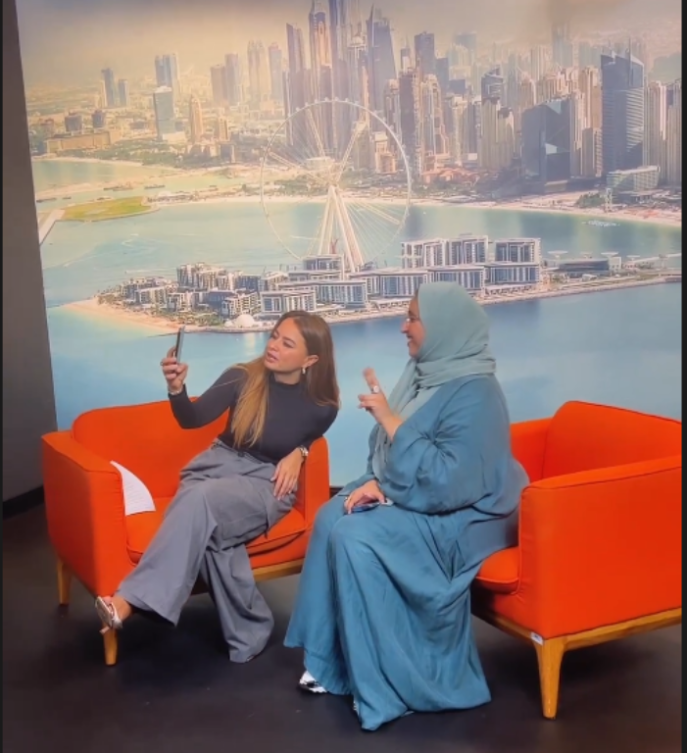 NEP 1.0 Fellow Mariam Almeraikhi is interviewed on the Maz Hakim podcast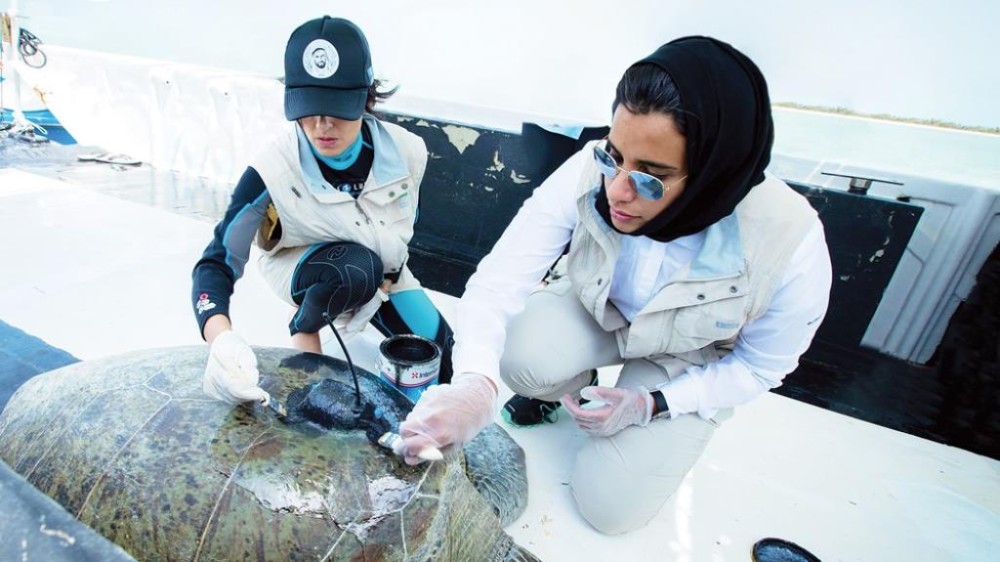 NEP 3.0 alumni Maitha Al Hameli working on sea turtle conservation efforts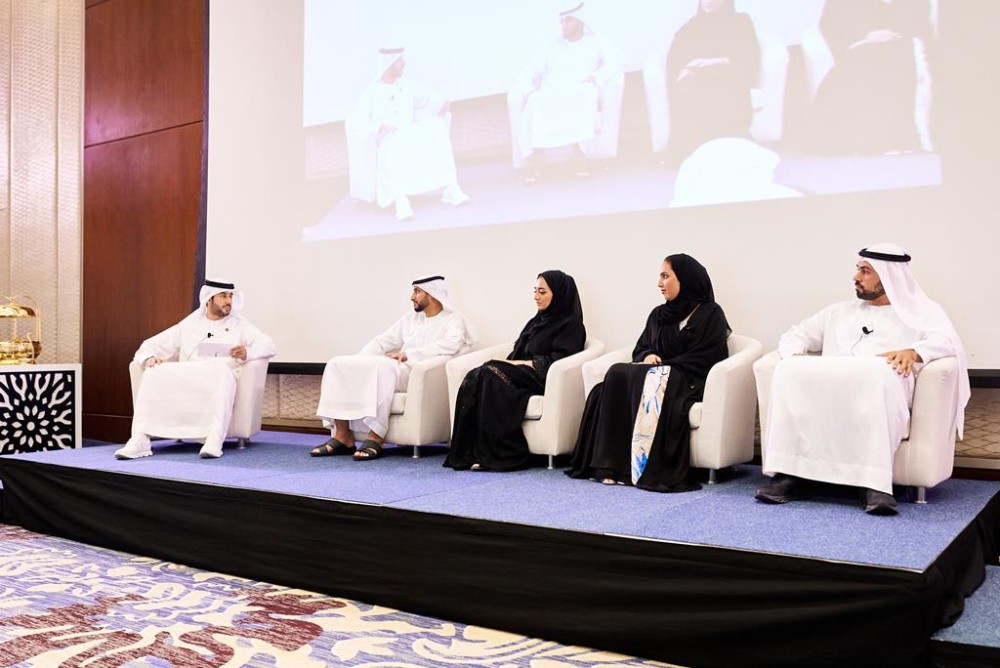 5 members of the NEP community speak at the Mubadala Internship Iftar.
Sustainability Experts in the NEP Community
24 Jul 2023
With His Highness Sheikh Mohamed bin Zayed Al Nahyan naming 2023 the UAE's Year of Sustainability, NEP is proud to have many alumni involved in initiatives to secure a greener future. Six alumni participated in COP27, and even more will join when the UAE hosts COP28 later this year.
Six NEP alumni and Fellows have been appointed members of the Sustainability Experts Network, a task force driving public participation in national sustainability efforts under the auspices of the Salama bint Hamdan Al Nahyan Foundation.
As a member of the Year of Sustainability working team, NEP 1.0 Fellow Mariam Almeraikhi is a regular voice calling for collective effort to reach the UAE's green goals. In videos on "UAE Year of" social media channels, Mariam plants mangroves to counteract coastal erosion, releases rehabilitated sea turtles with NEP 3.0 alumna Maitha Al Hameli, and urges personal responsibility in making sustainable choices.
Fellows Ali Alshimmari and Abdulla Al Remeithi have also been appointed sustainability ambassadors for the UAE's Year of Sustainability team.
"We aim to encourage collective action and inspire all those who call the UAE home to build sustainable habits, inspired by our deeply rooted heritage and our ancestors, who championed this concept and embodied it in their everyday lives." – Abdulla Al Remeithi
Abdulla is developing "UAE Environment Identity," a personal carbon footprint tool to help UAE residents understand how their daily choices add up and outline simple steps to reduce individual emissions. The pilot project has been greenlit by H.E. Mariam bint Mohammed Saeed Hareb Almheiri, Minister of Climate Change and Environment and NEP 3.0 mentor. NEP legacy partner Mubadala has contributed 300,000 AED in funding.
NEP 3.0 alumnus Saood Al Noori is tackling sustainability from the perspective of energy policy, including the switch from fossil fuels to renewable energy sources and a pledge for sustainable cooling. Read about his efforts in more detail in this blog post.
"The UAE is a leader in energy, and I want to ensure our prosperity benefits people within and beyond our region—so everyone has access to affordable and clean energy." – Saood Al Noori
NEP 1.0 alumnus Mahmoud Adi is using venture capital to support sustainability through new technology. He is a co-founder of Pure Harvest Smart Farms, an agriculture innovator that uses cutting-edge greenhouse tech to grow food sustainably in the Gulf's challenging climate.
NEP 3.0 alumnus Abdulla AlShehhi is leveraging the power of space technology for sustainability. A collaborative effort between Planet Labs and the UAE Space Agency is using satellite data to create a loss and damage "atlas" that will inform climate resilience, policy, and compensation for affected countries—read more about Abdulla's work in this post.
These and more NEP alumni regularly lend their expertise to panels, articles, and youth events that highlight the pressing need to protect our planet—NEP 2.0 alumnae Taif Al Amiri and Azza Al Raisi among them. To read more about their roles, check out the NEP Limelight posts on the blog, and stay tuned for updates on NEP at COP28.