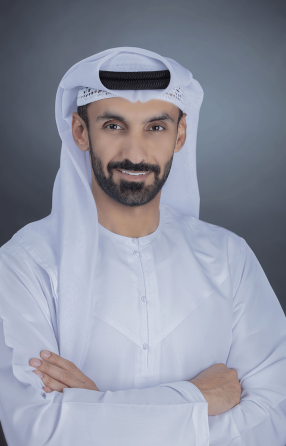 Abdulla Al Remeithi
Environment
Director - Environment Policy, Regulation and Climate Change, Environment Agency - Abu Dhabi
Abdulla currently serves as the Director of Environment Policy, Regulation and Climate Change at the Environment Agency – Abu Dhabi (EAD), with a leading role in the promotion of Abu Dhabi's stewardship in environmental protection, both regionally and internationally. He serves as lead UAE negotiator for adaptation in the United Nations framework Convention on Climate Change.
Abdulla plays an active role in supporting the UAE transition to green sustainable economies through his involvement in several national and international memberships, including the SDG 13 Council for Climate Action, and Abu Dhabi's Climate Change Taskforce. He is an active contributor to the efforts being made by the Ministry of Climate Change and Environment, and the Office of the UAE Special Envoy for Climate Change on both the domestic and international arenas.
Abdulla holds a Master's degree in Project Management from the British University in Dubai, and a Bachelor's degree, with Honors, in Environmental Engineering from Liverpool John Moorse University.
Over the last decade, Abdulla has continuously developed himself further through his involvement and participation in executive programs, including the Executive development program at Wharton University.