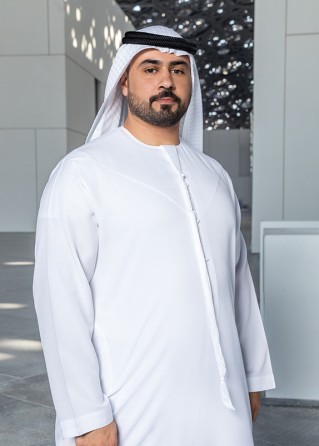 Saood Mohammed Al Noori
Energy and Renewables
Head of Asian Affairs, Diplomatic Engagement, Office of the Special Envoy for Climate Change
A conscientious leader with deep expertise in the energy sector, Saood Al Noori has dedicated his career to furthering energy policy and addressing global energy-supply problems. Specializing in the technical, environmental, economic, and political aspects of energy use, he is focused on strengthening the UAE's longstanding relationship with Japan and the Pacific Islands.
In the Office of the Special Envoy for Climate Change, Al Noori leads the diplomatic engagement efforts for Asia in the United Nations Conference of the Parties (COP). Along with facilitating negotiations between politicians, diplomats, and ministers on energy-related outcomes, he works with governments and businesses to achieve initiatives and pledges that are established during annual COP meetings. Recently, he was appointed to lead the Office's efforts in the G7 and G20.
Al Noori's ambition is to further elevate the UAE's position as a global energy leader and stabilizing force for countries around the world. To that end, he is interested in identifying new opportunities for the UAE to expand its energy portfolio and understanding the impacts of foreign policy on global energy supplies. In particular, he is passionate about increasing access to energy, achieving a global cooling pledge, decarbonizing hydrogen, and developing affordable technologies for carbon capture and storage. He sees energy as fundamental to human progress and social and economic development.
Previously, Al Noori worked for the Office of the Minister of State for International Cooperation and Expo 2020 Dubai, where he managed protocols, operations, and the Commissioner General's relationship with nearly 45 countries. During these years, he oversaw the UAE's relationship with Japan and the Pacific Islands and built strong ties to important stakeholders in those regions—including the ministers, prime ministers, and presidents that now sit at the table for COP negotiations.
Al Noori holds an MSc in Environmental Technology: Energy Policy from Imperial College London and a Bachelor of Arts in International Affairs from the American University in Washington, D.C. He is fluent in Arabic, English, and Japanese and enjoys Olympic weightlifting in his free time.