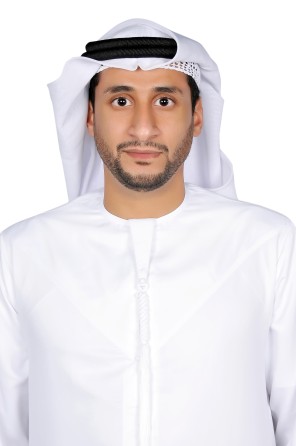 Omar Al Braiki
Sustainability and Renewables
Deputy Chief Negotiator & Head Implementation Negotiations, COP28 UAE
A highly respected negotiator with innate drive to lead change, Omar Al Braiki is transforming sustainability efforts in the UAE and beyond. For the past year, he has circled the globe to meet officials from the public sector, private sector, and civil society to discuss the overarching mandates for COP28 in order to reach a consensus on the most urgent issues for climate.
As the Deputy Chief Negotiator for COP28 at the office of the UAE Special Envoy for Climate Change, Al Braiki is building bridges between 198 countries to collectively achieve goals set by the Paris Agreement. Instrumental to COP28 preparations, he is facilitating dialogue between countries and constituents to forge agreements on how to reduce greenhouse gas emissions, adapt to climate change, increase climate finance, and operationalize a loss and damage fund. At home, he serves on several steering committees for the COP28 office and Ministry of Climate Change and Environment that seek to engage domestic stakeholders at COP28.
Ambitious and forward-thinking, Al Braiki believes the UAE will serve as the global leader in the new energy transition. He sees the UAE as a future hub for sustainable energy and transportation, especially given the county's potential to ramp up hydrogen production, CCUS, and renewables.
Al Braiki began his career with the Environment Agency – Abu Dhabi, where he managed the environmental assessment and permitting for more than 1,500 development, industrial and commercial facilities in the emirate. Later, while serving as the UAE Youth Delegate to the United Nations, he successfully furthered UAE foreign policy and the youth agenda at the UN. Before he turned 30, he was selected to serve on the Board of Trustees in the UAE in support of its diplomacy efforts. He was also a member of the team that developed the UAE's successful bid to host COP28.
Al Braiki holds a Bachelor of Science in Urban and Regional Planning from Michigan State University. He holds several professional development certificates from INSEAD, the University of California Irvine, Inspiration Development Group, and the Scrum Alliance Inc. Along with his fellowship with the National Experts Program, he is a Climate Fellow at the Yale-Jackson School of Global Affairs.