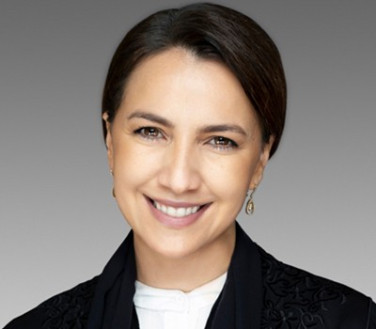 H.E. Mariam bint Mohammed Saeed Hareb Almheiri
Food and Water Security
Minister of Climate Change and Environment
Her Excellency Mariam Bint Mohammed Saeed Hareb Almheiri was appointed as Minister of State for Food and Water Security as part of the reformation of the UAE Cabinet announced in July 2020. Almheiri is responsible for monitoring national food stocks, investing in food technology, and following up international relations in this area.
Previously, Almheiri was appointed as Minister of State for Food Security following the Cabinet reshuffle of October 2017. Her responsibilities included overseeing the development of the necessary infrastructure that would ensure the country's food security objectives, in line with UAE Centennial 2071 Plan.
Almheiri is currently representing the UAE in the Food and Agriculture Organisation of the United Nations (FAO) as well as the International Center for Biosaline Agriculture (ICBA). She is a member of the Board of Directors in the Abu Dhabi Agriculture and Food Safety Authority (ADAFSA) and a member of the Board of Trustees of the Khalifa International Award for Date Palm and Agricultural, the Dubai Future Foundation (DFF) and the World Economic Forum's Global Future Council on Food Systems Innovation.
Almheiri has previously served as Assistant Undersecretary for Water Resources and Nature Conservation Affairs at the Ministry of Climate Change and Environment, where she was appointed to oversee the Biodiversity, Fisheries, Coastal & Marine Sustainability and Marine Research departments.
H.E. Mariam Almheiri received her bachelor and master's degrees in Mechanical Engineering from the Rheinisch-Westfälische Technische Hochschule (RWTH) in Aachen, Germany