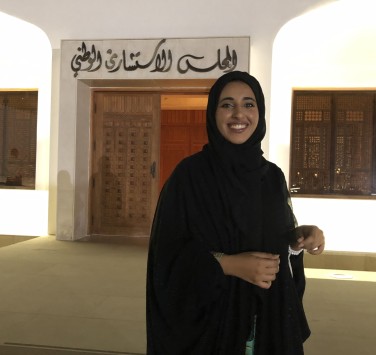 Mariam Almeraikhi
Media & Creative Industries
Co-founder and CEO, Astrocloud Studios
With almost a decade of involvement or proficiency in the field of communication within both government and the private sectors in the UAE and abroad, Almeraikhi brings extensive experience in industries spanning sustainability, conferences and exhibitions, utilities, and education.
Mariam is passionate about the arts and utilizing creative communication as a means to positively contribute to the greater good of society.
These experiences have led Mariam into her current role as co-founder at AstroCloud Studios.
She has a Bachelor of Science in Multimedia Design, and continued with a Master's degree in Tourism and Cultural Communications, both from Zayed University.
She went on to complete a Postgraduate Diploma in UAE Diplomacy and International Relations at the Emirates Diplomatic Academy in 2018.
Currently, Almeraikhi is pursuing a PhD in Media Sciences.