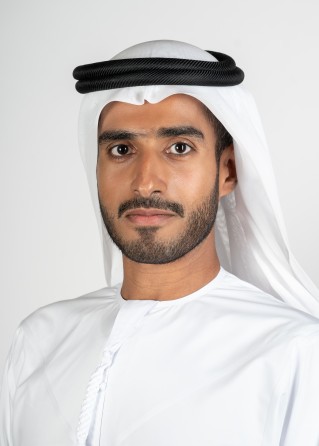 Sultan Al Junaibi
Business and Financial Services
Private Equity - Senior Associate, Abu Dhabi Investment Authority (ADIA)
A conscientious, determined, and gifted investor, Sultan Ahmed Al Junaibi has an exceptional track record for growing investments on behalf of the Government of the Emirate of Abu Dhabi. In the UAE investment community, he is known for his strong work ethic, aptitude for training youth in finance, and commitment to serving his country.
As a member of the private equity team at the Abu Dhabi Investment Authority (ADIA), Al Junaibi manages investments in large organizations that span a wide range of sectors, including healthcare, industrials, energy, technology, financial services, and consumer goods and services. He is adept at identifying growth opportunities in ADIA's portfolio companies, such as by leveraging digitalization to increase efficiencies, expanding into new markets, or improving pricing and procurement strategies. Passionate about the environment, he is especially interested in growing companies that reduce carbon emissions and increase clean energy supplies.
Al Junaibi's vision for the UAE is to become a regional manufacturing hub and global business hub, using a best-in-class model that outperforms legacy models in London or New York City. He would like to contribute to that future by applying his business and finance expertise wherever it is most needed—whether that means continuing to work in the private sector, pivoting to a role in government, or launching a private equity fund that helps the local entrepreneurship community to thrive.
In his free time, Al Junaibi provides pro-bono advising to young entrepreneurs in the UAE. He specializes in working with small-to-midsize enterprises in retail and consumer industries, having launched his own consumer business years ago. He also serves as a Board Director and Audit Committee Member for the Arab Investment Company, where he supports the company's business strategy and investment decisions. In addition, Al Junaibi is a member of COP28's Loss and Damages Working Group, where he focuses on improving financing mechanisms to quickly deploy capital to poorer countries in the event of a natural disaster.
Al Junaibi earned a Bachelor of Science in Business Administration, majoring in Finance, from the American University of Sharjah. He is a Chartered Financial Analyst (cleared Level 1) and a Fellow of the National Experts Program.