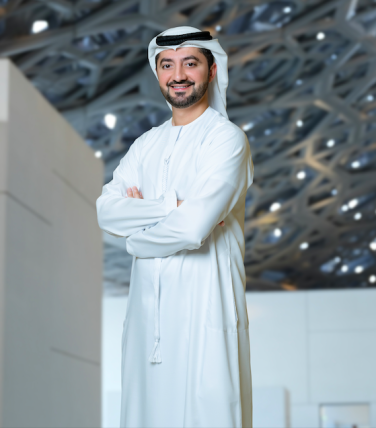 Abdulla Ahmad Alshehhi
Space
Head of Strategic Research, UAE Space Agency
An accomplished engineer, entrepreneur, and policymaker, Abdulla Alshehhi is one of the leading minds behind advancements in the UAE's space sector. After studying mechanical engineering, he was hired by the UAE Space Agency to work on the country's first space mission to Mars and later became one of the youngest people in the world to head a space division at the federal level. Having worked in France, Japan, Australia, and the United States, he brings a global mindset to his role and an ambition to build stronger partnerships with the international space community.
As Head of Strategic Research for the UAE Space Agency, Alshehhi established the National Space Science and Technology Policy, which sets priorities and principles for the space sector and outlines other applications for its data, such as addressing climate change or advancing the energy sector. Alshehhi advises senior government leaders on space policies, programs, and initiatives in the UAE, and he represents the sector at international gatherings such as the World Economic Forum's Annual Meeting in Davos.
One of Alshehhi's goals is to increase partnerships with established space programs and private sector companies. For his part, Alshehhi founded a startup that uses Artificial Intelligence to detect and classify targets, such as airplanes or ships, based on satellite imagery.
Alshehhi earned his BA in Mechanical Engineering from RMIT University and his MA in Mechanical Engineering from the MIT and Masdar Institute Cooperative Program. In 2016, he was recognized for his outstanding academic achievements by Vice President H.H. Sheikh Mohammed bin Rashid Al Maktoum, and in 2022, he was among the top 5 Distinguished Innovators in the Mohammed bin Rashid Government Excellence Award.