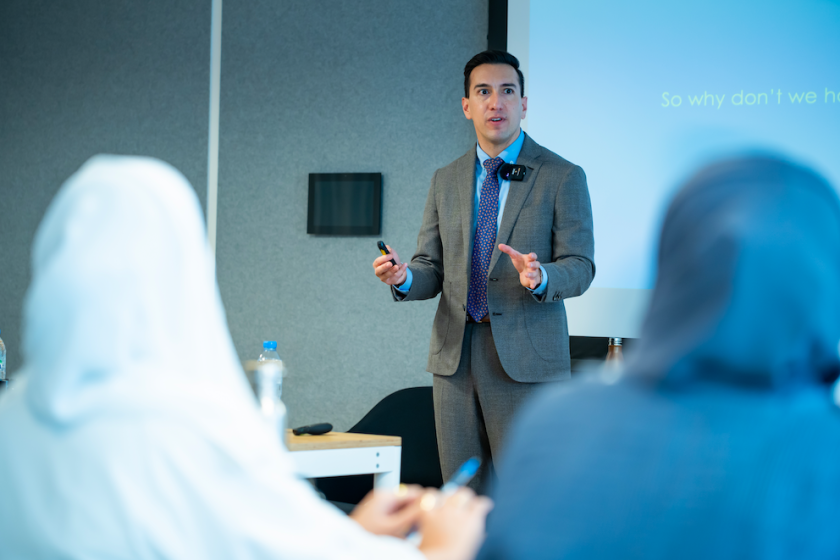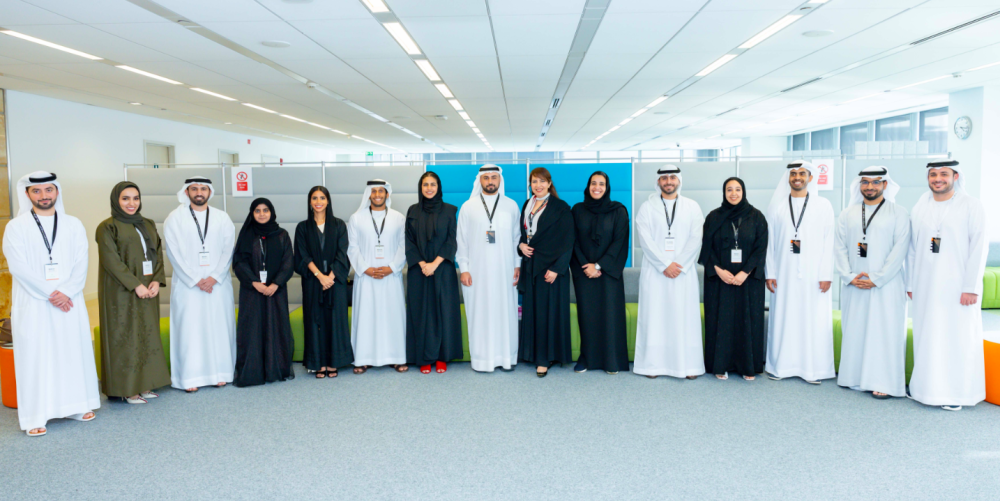 The NEP 3.0 cohort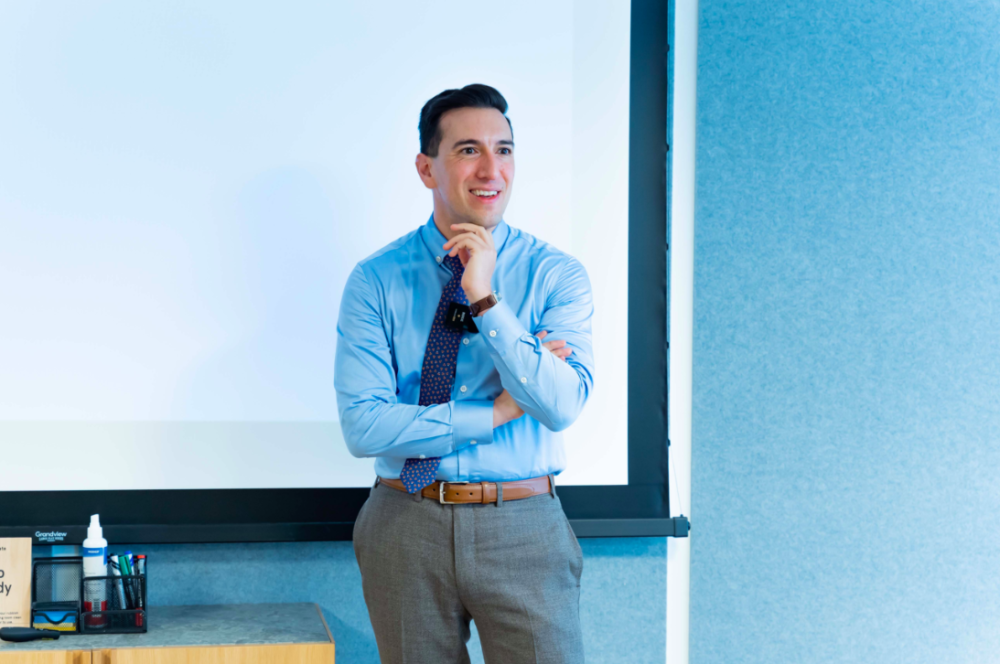 Dr. Jamil Zaki of Stanford University leads a course on Empathetic Leadership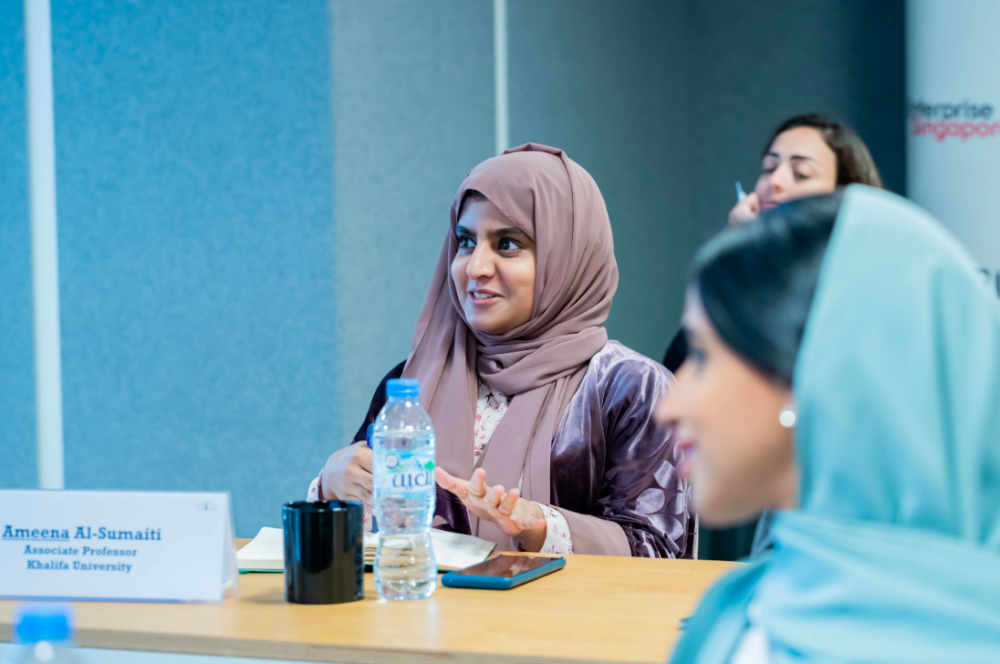 NEP 3.0 participant Dr. Ameena Al-Sumaiti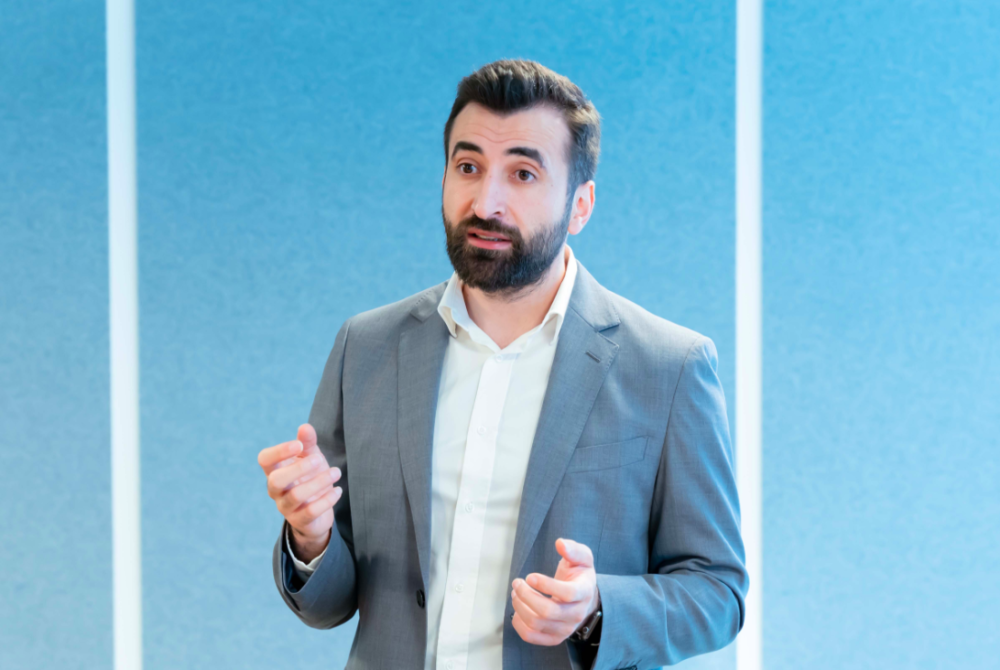 Module 4 faculty member Ali Houjeij of BCG leads a workshop on Climate Fresk and Roads to Net Zero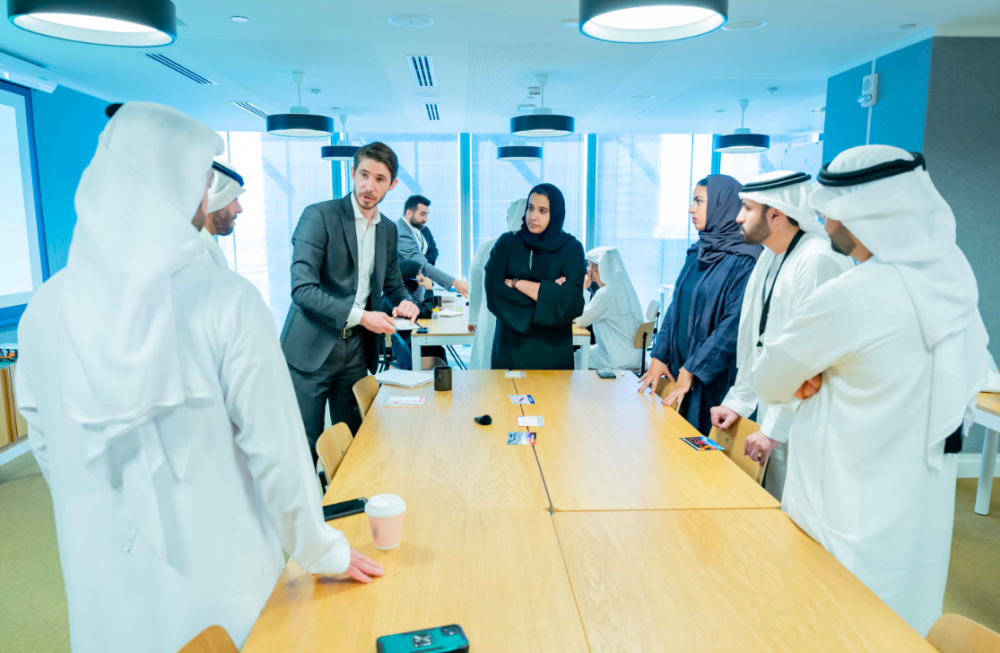 Module 4 faculty member Simon Birkebaek of BCG leads a workshop on Climate Fresk and Roads to Net Zero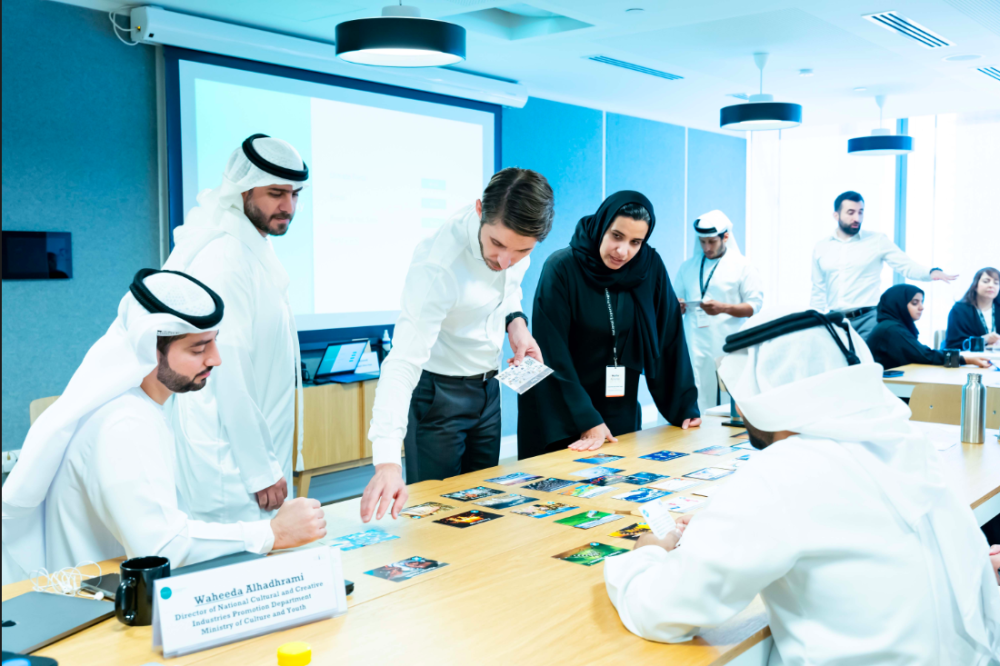 Module 4 faculty member Simon Birkebaek of BCG with participants during the Climate Fresk workshop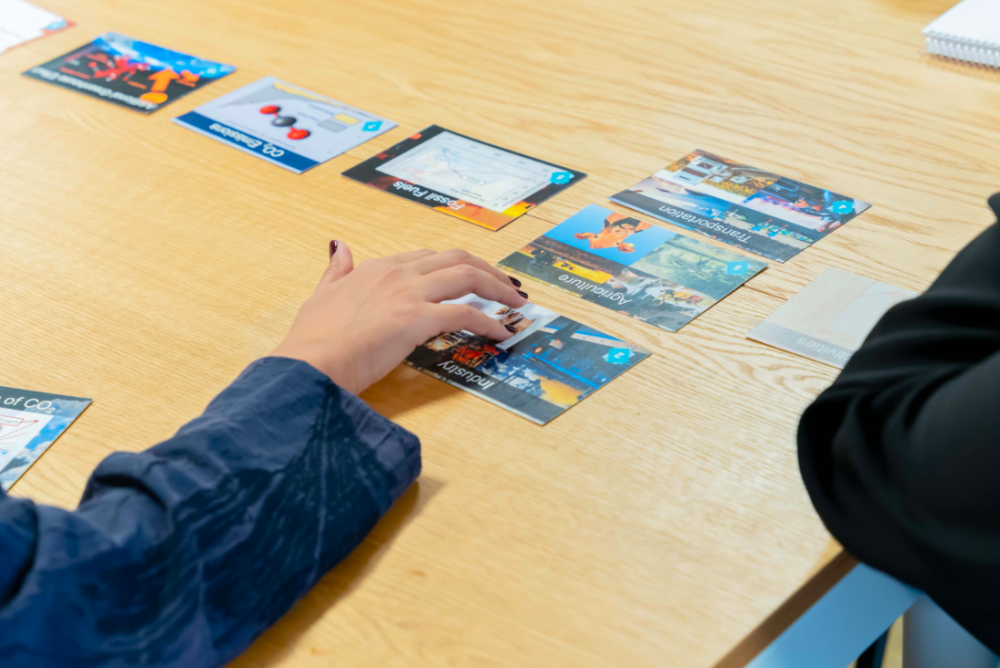 BCG's Climate Fresk workshop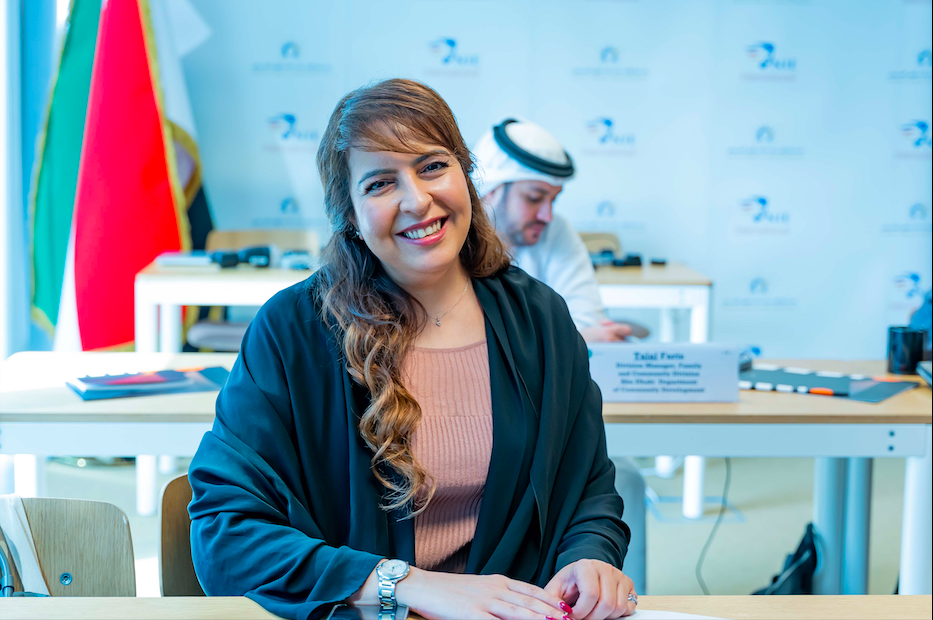 NEP 3.0 participant Aisha Al Matrooshi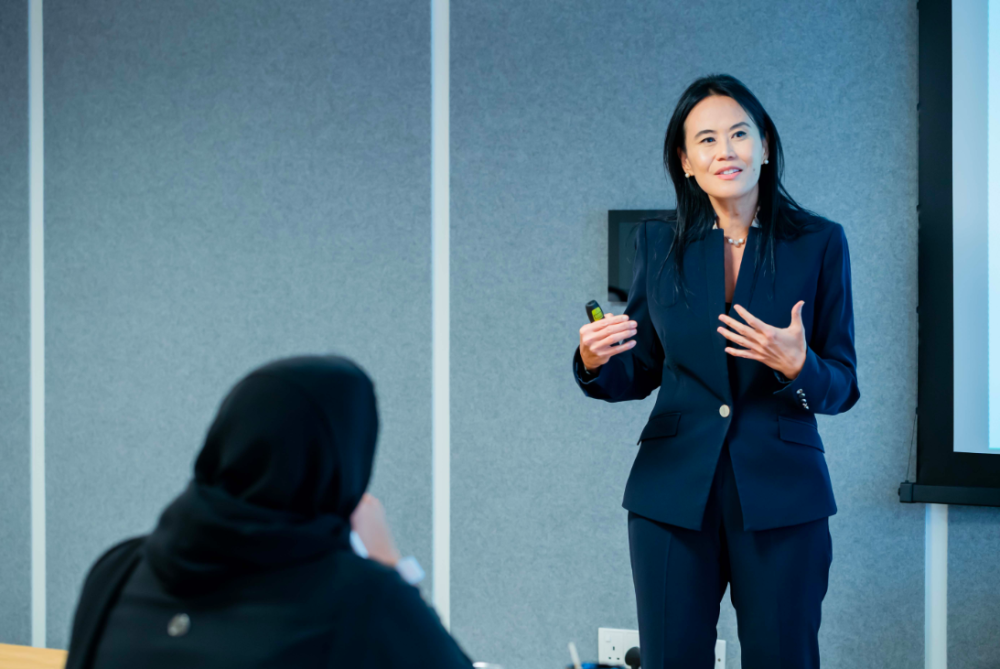 Fiona Paua of the Office of Strategic Affairs delivers a Speaker Series talk during Module 4
Ismail Ali Abdulla of Strata Manufacturing shares his Ten Commandments of Leadership in a Speaker Series talk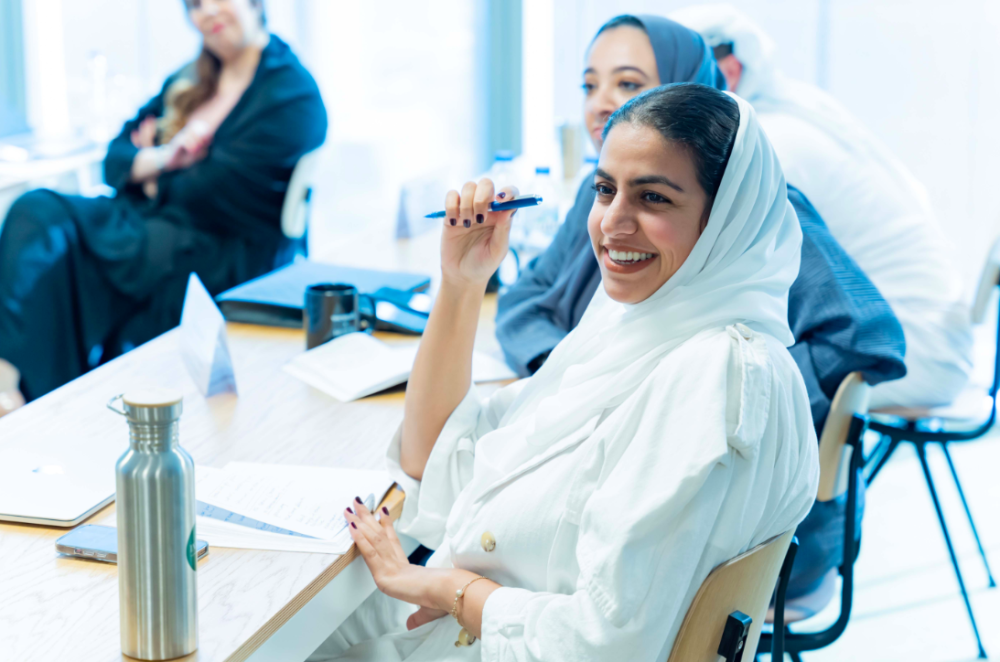 NEP 3.0 participant Waheeda Al Hadhrami
Module 4 Highlights
17 Feb 2023
From February 6-9, Module 4 introduced the Collaborative Mindset with coursework dedicated to utilizing influence, negotiation, and communication skills to cultivate shared understanding across teams, divisions, and cultures.
For the first two days. Prof. Horacio Falcão of INSEAD led an intensive workshop on Negotiating to Create Value. Participants learned how to build relationships before and during a negotiation, overcome common and complex obstacles, and challenge their own biases to improve decision-making in the moment.
The third day was dedicated to the Empathetic Leadership workshop with Dr. Jamil Zaki of Stanford University. According to decades of data, the most effective leaders use "soft power" to maximize productivity, innovation, and collaboration within their teams. The cohort explored case studies and experiential activities to understand how empathy, vulnerability and trust can sharpen organizations:
"Even though all of us are physically separate from one another, psychologically, people overlap." – Dr. Jamil Zaki
Ismail Ali Abdulla, CEO of Strata Manufacturing, revealed the immutable rules by which he leads in his Mubadala Speaker Series session. His Ten Commandments of Leadership were peppered with wisdom from heads of state, thinkers, and stories from cultures around the world, and shared key advice for creating connections that echoed Dr. Zaki.
On the final day of Module 4, participants returned to their COP28 Journey in an interactive workshop with Simon Birkebaek and Ali Houjeij of BCG. The Climate Fresk workshop introduced the scientific bases underlying climate change and showed participants how to identify the pathways countries and businesses may take to reach net zero.
Wrapping up the learnings of Module 4, Fiona Paua of the Office of Strategic Affairs delivered an absorbing presentation on the risks and opportunities the UAE faces in 2023, and how collaboration is likely to shape the UAE's role in global affairs.
Watch highlights from Module 4 on our YouTube channel and stay tuned to see what's next for NEP 3.0!
"This program is unlike any I've encountered. The combination of interdisciplinarity and depth is truly inspiring! The cohort was also deeply engaged, curious, and insightful—the exact type of group that is most fun to work with." – Dr. Jamil Zaki