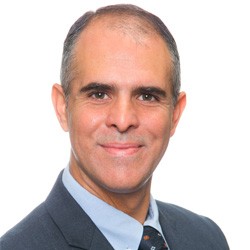 Prof. Horacio Falcão
Director, Negotiation Dynamics Program, INSEAD Executive Education
STRATEGIC PROBLEM SOLVING
STRATEGIC PROBLEM SOLVING
STRATEGIC PROBLEM SOLVING
Horacio Falcão teaches and researches on Negotiation Sciences and is the creator of the Value Negotiation system, a strategic and flexible approach to negotiation designed to maximize rewards at minimum risk in an international and complex world.
Previously, he worked at Cambridge Negotiation Strategies and CMI International Group (a spin-off from the Harvard Negotiation Project) and, before that, at two prestigious law firms in Brazil. A lawyer trained in both civil and common law systems, Falcão graduated as an LL.M. from Harvard Law School with a concentration on alternative dispute resolution. He has an MBA and an Executive Masters in Organizational Psychology from INSEAD. In 2019, he earned his Ph.D. at Singapore Management University.
Falcão has received INSEAD's award for Best MBA Elective Professor on 13 occasions since 2004.