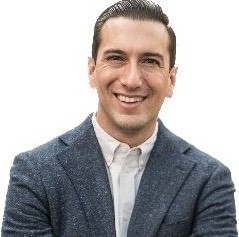 Dr. Jamil Zaki
Associate Professor of Psychology, Stanford University
LEADERSHIP & NEGOTIATION
LEADERSHIP & NEGOTIATION
Dr. Jamil Zaki is a tenured associate professor of psychology at Stanford University. His research spans a number of domains, including social influence, prosocial behavior, and empathy. He has pioneered a new perspective on empathy as a learnable skill, and much of his work focuses on training individuals, groups, and organizations to empathize more effectively.
Dr. Zaki received his BA in cognitive neuroscience from Boston University, and his Ph.D. in psychology from Columbia University and conducted postdoctoral research at the Harvard Center for Brain Science. He has published over 100 peer-reviewed articles and received research and teaching awards from the Social and Affective Neuroscience Society, the Society for Personality and Social Psychology, the Cognitive Neuroscience Society, the Society for Neuroscience, the American Psychological Association, the Association for Psychological Science, Harvard University, and Stanford University. In 2019 he was awarded the Presidential Early Career Award for Scientists and Engineers.
In addition to his academic work, Dr. Zaki is active in outreach and public communication of science. He has written for outlets including The New York Times, The Washington Post, The Atlantic, The Wall Street Journal, The Harvard Business Review, and The New Yorker. In 2019, he published his first book, The War for Kindness.