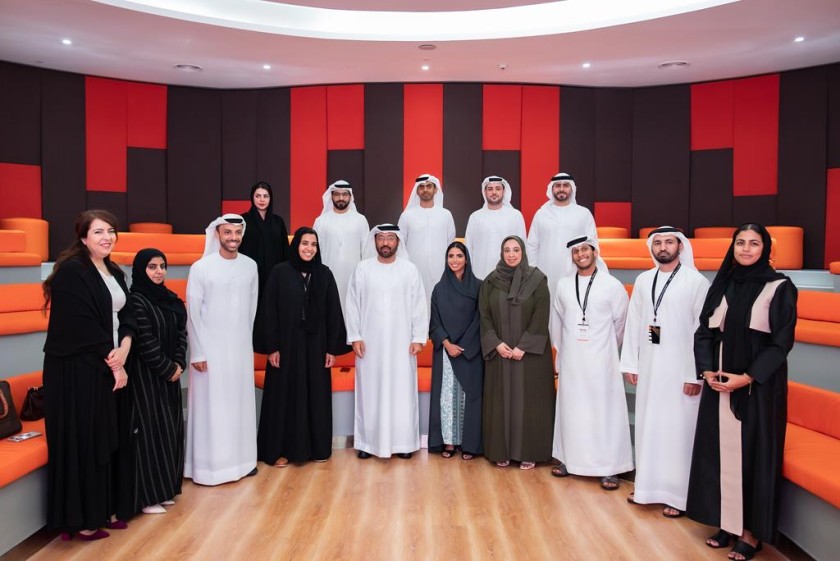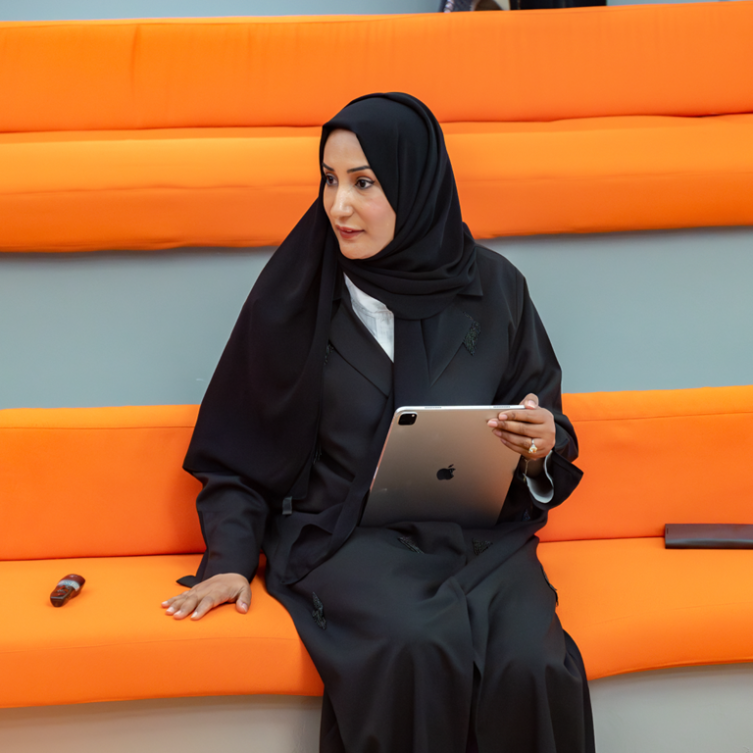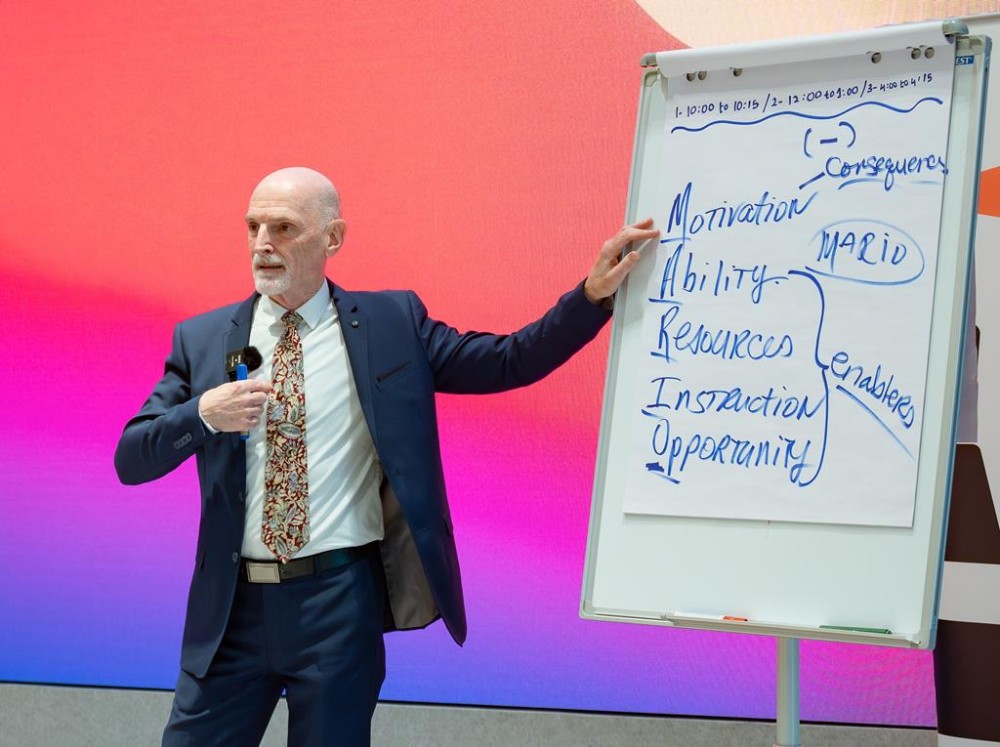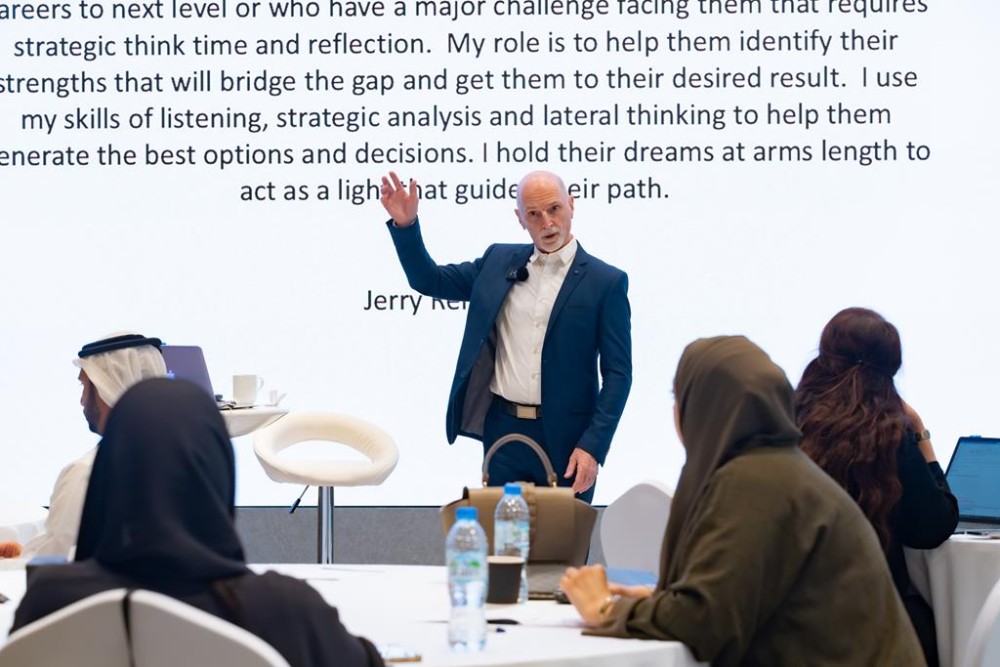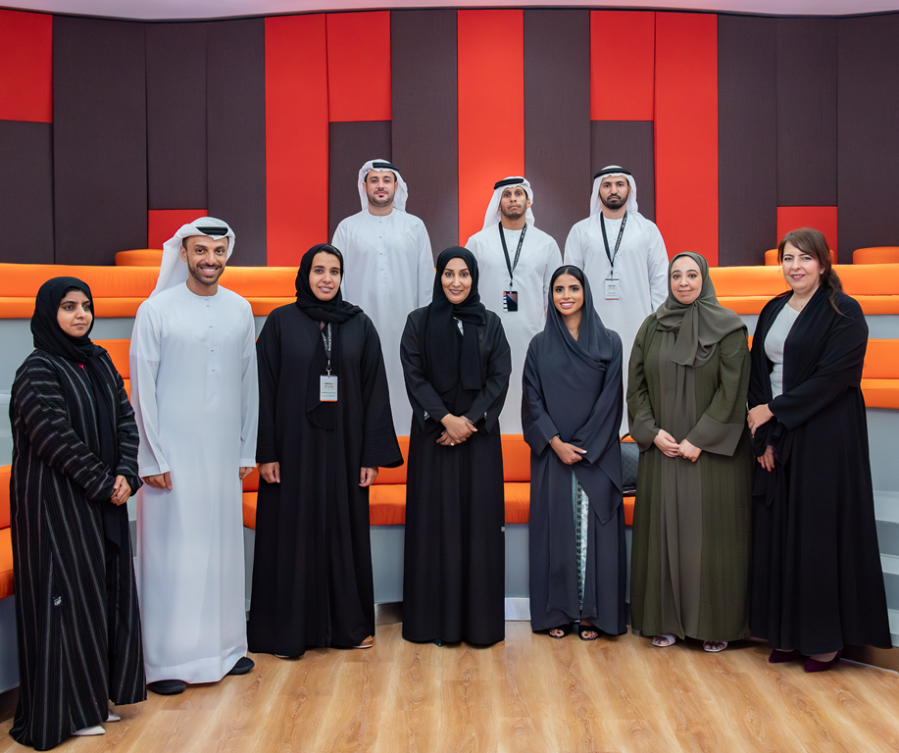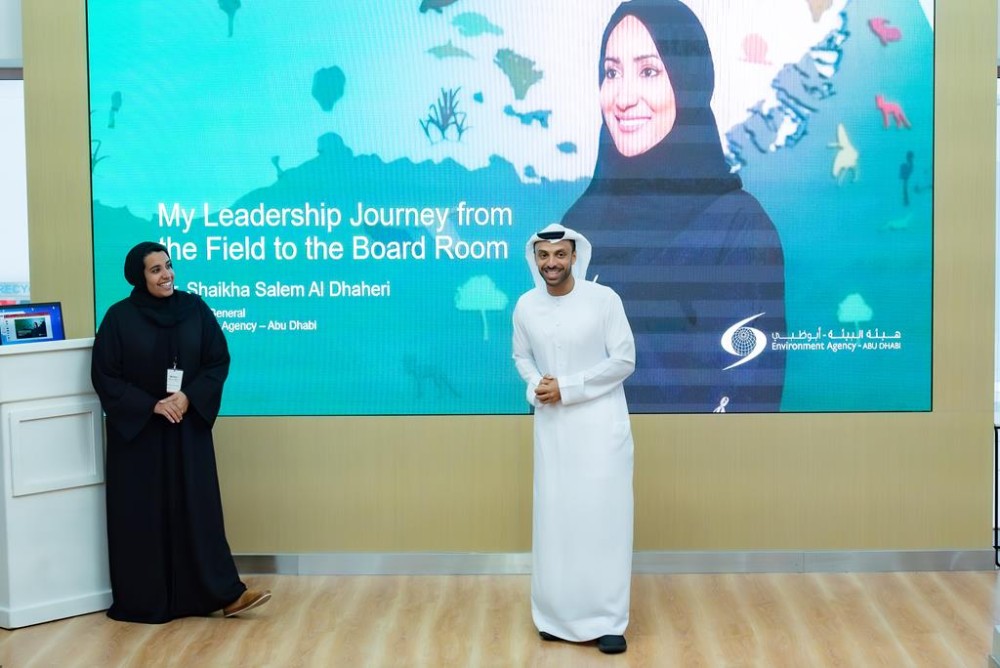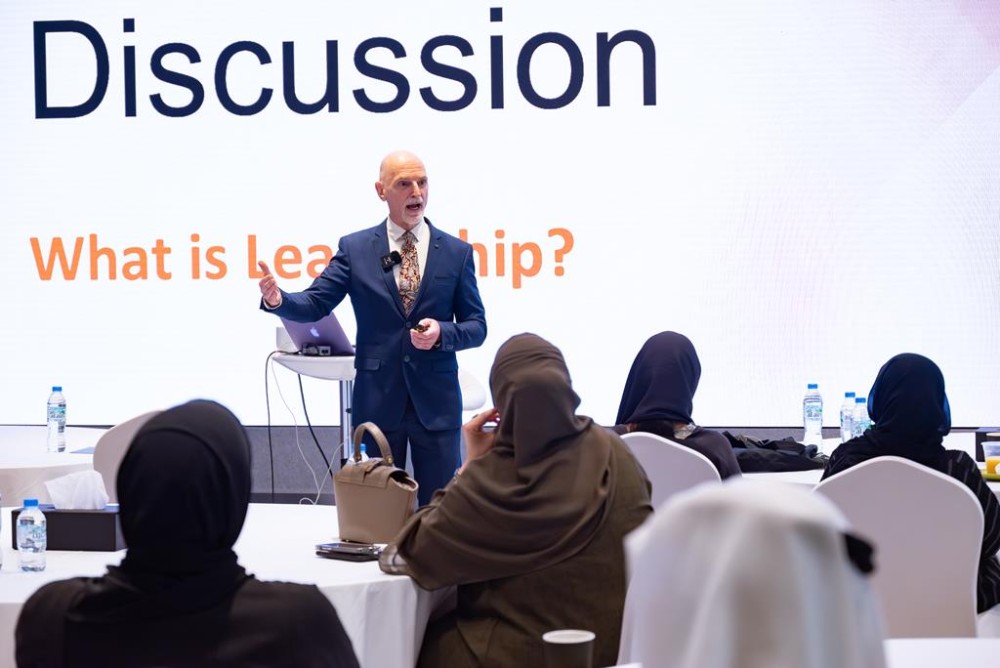 Module 8 Highlights
26 Jun 2023
On June 8 and 9, the final module of NEP 3.0 returned to the Action Mindset with a two-day leadership retreat on leading transformative change, guided by Professor Jerry Remillard of McGill University.
Two inspiring discussions with high-level UAE leaders kicked off the first day. H.E. Mohamed Aljneibi, Chief of the Federal Protocol and Strategic Narrative Authority and member of the NEP Advisory Council, spoke to participants about building a resilient UAE that can capitalize on change and seize the future. H.E. Dr. Shaikha Salem Al Dhaheri, Secretary General of the Environment Agency – Abu Dhabi and NEP 3.0 mentor, joined the cohort for a conversation about the character of a leader.
On the final day of Module 8, INSEAD Professor Erin Meyer led a virtual workshop that helped participants develop strategies to cultivate harmonious work relationships with diverse teams.
Finally, Tim Ramsey of BIT led a virtual capstone session summarizing the behavioral insights learnings completed throughout the program.
To mark the final session of the NEP 3.0 academic program, Program Director H.E. Ahmed T. Al Shamsi offered closing thoughts on participants' journey forward as transformative leaders.
Find highlights from Module 8 on our NEP YouTube channel and join us in congratulating the cohort of NEP 3.0 on completing the National Experts Program!