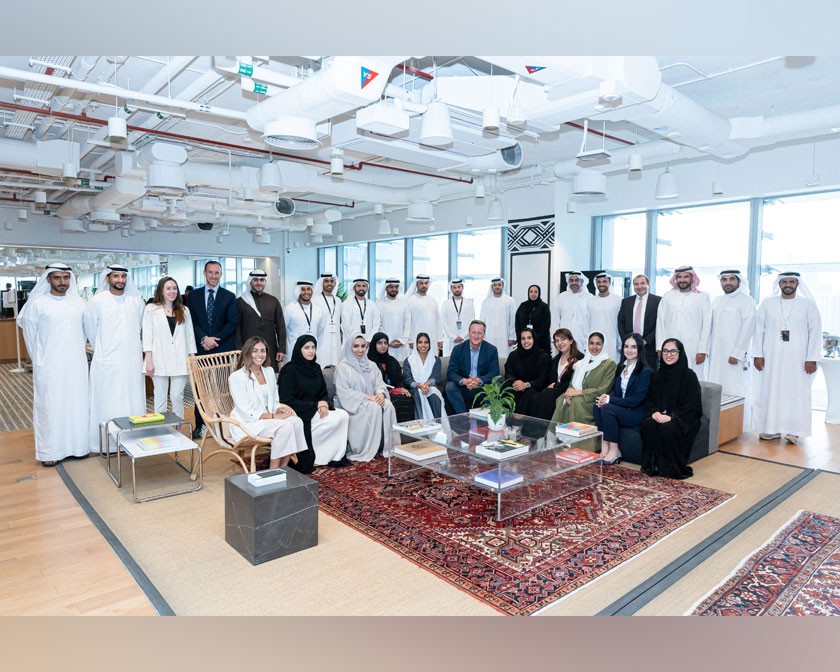 Former Prime Minister of the UK David Cameron in conversation with NEP 3.0 participants, NEP alumni and members of the NEP Team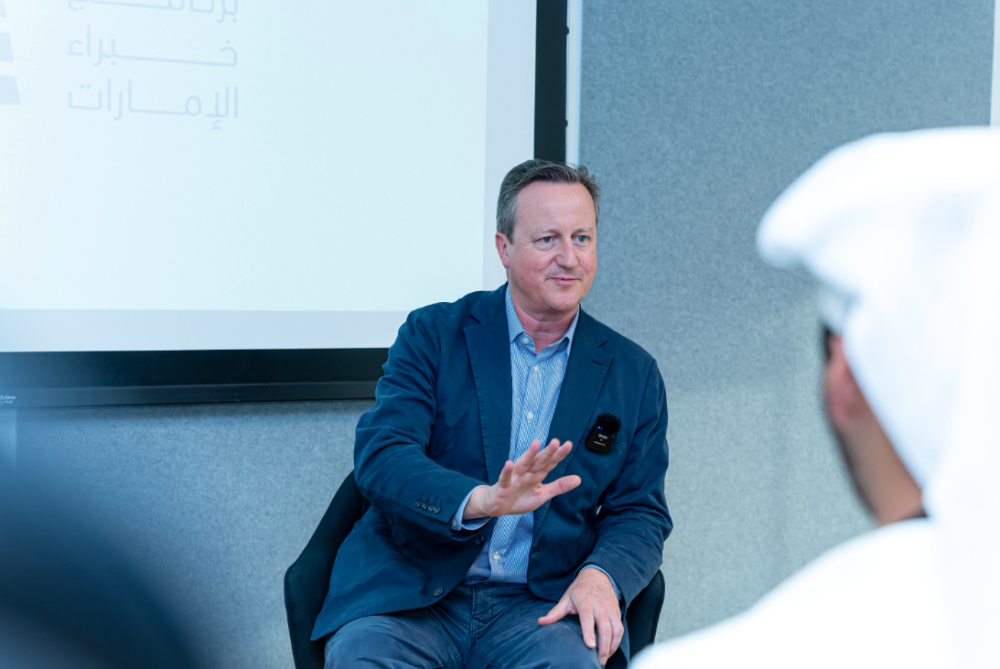 David Cameron, Former Prime Minister of the United Kingdom, speaks to the NEP 3.0 cohort and NEP alumni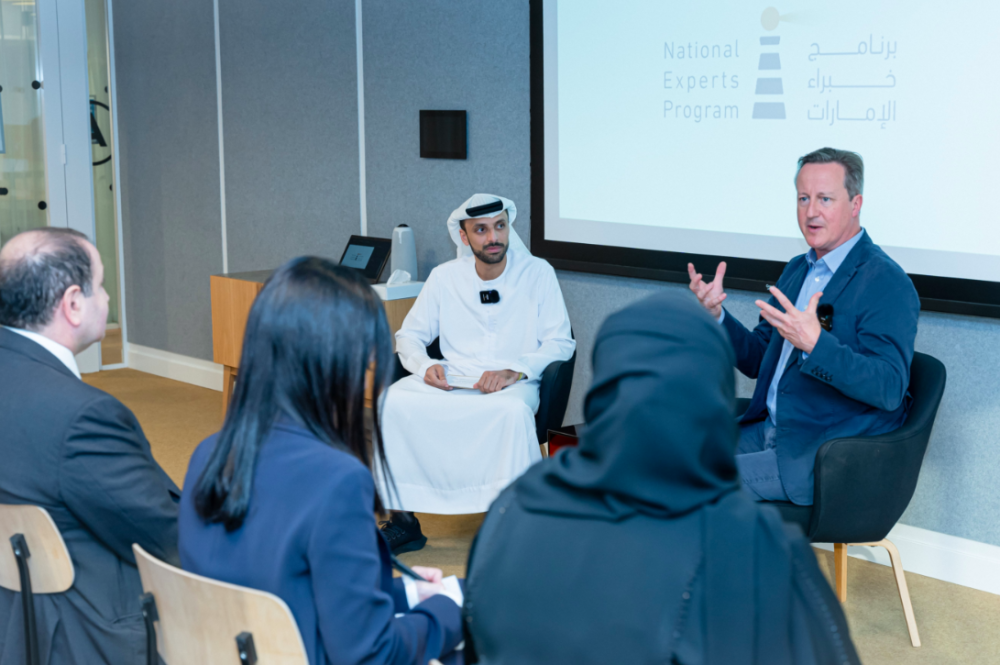 H.E. Ahmed T. Al Shamsi moderates a talk with David Cameron, Former Prime Minister of the United Kingdom
Transformative Leadership with David Cameron
27 Jan 2023
During Module 3, NEP Director H.E. Ahmed T. Al Shamsi welcomed David Cameron, former Prime Minister of the UK, for a conversation with the current cohort and NEP alumni. Drawing on his expertise in leadership for the public interest, Mr. Cameron reflected on the unique role and skills of leaders that seek to drive strategic change and deliver on their purpose.
In line with the participants' learnings in Module 3, Mr. Cameron mentioned Richard Thaler's book "Nudge", which explains how to use behavioral insights to improve individual decisions for collective benefit. Behavioral insights, he continued, are an example of realizing larger goals by leading with compassion:
"When you're Prime Minister, doing the big things outright is often impossible—but little improvements like more transparency, a behavioral insights team, or the 100,000 Genomes Project are easier to achieve and lead to positive consequences."
His question-and-answer session touched on a wide range of topics, from emerging technologies and big data to COP28 and principles of governance in a rapidly evolving world. A common thread throughout the conversation was the tension between the established expertise of institutions and the necessity of innovation to create lasting change.
For instance, the next breakout startup will likely be built upon on data released by government institutions, but global institutions are often mired in bureaucracy and require external pressure to spur transformation. In another example Mr. Cameron shared, a politician relies upon their team of experts to craft evidence-based policy, but successful implementation requires the freedom to experiment with new approaches:
"The reforms that were often the most successful were those where the government was setting a framework but was asking the private sector to deliver."
To that end, Mr. Cameron expressed his admiration for NEP as a unique means to develop a network of expertise-informed innovators. Noting the many visible changes in the country since his first visit ten years ago, Mr. Cameron continued:
"What's more difficult to observe is the immense investment in human capital that the UAE is making. […] The advantage of being a smaller country is that you can make investments [like NEP] to build capacity in human capital in a very effective way."