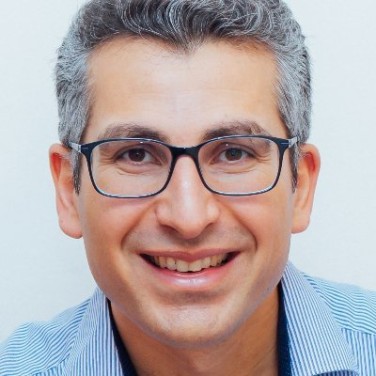 Sohrab Salimi
Founder and CEO, Agile Academy
AGILE LEADERSHIP
AGILE LEADERSHIP
AGILE LEADERSHIP
AGILE LEADERSHIP
AGILE LEADERSHIP
AGILE LEADERSHIP
AGILE LEADERSHIP
Sohrab Salimi is the Founder & CEO of Agile Academy in Cologne, Germany. He has taught close to 10,000 students in Scrum and Agile Leadership over the past decade. His work and experience in the agile space have been recognized by the world's most respected agile certification organizations. He is an accomplished Certified Scrum Trainer and approved Certified Agile Leadership Educator by the Scrum Alliance, where he also serves as a member of the Board of Directors.
Salimi's thinking and teaching has been inspired and shaped by his immigrant background, his studies as a medical doctor, his consulting work at Bain & Company, and his experience as a serial entrepreneur and angel investor.
Over the past 15 years, Salimi has worked with large and small organizations all over the world and in various industries including pharma, medtech, automotive, IT, telecommunications, and financial services.