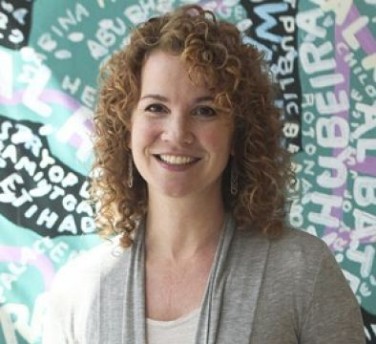 Marion Wrenn
Director of the Writing Program & Senior Lecturer of Writing, NYU Abu Dhabi
ORIENTATION & INNER DISCOVERY
UAE VISION & OUTER DISCOVERY
STRATEGIC PROBLEM SOLVING
Marion Wrenn is a media critic, cultural historian, and literary editor who writes essays and creative nonfiction. She earned her PhD from NYU's Department of Media, Culture, and Communication and has received grants and awards from NYU, the AAUW, and the Rockefeller Archive Center.
She is currently completing her book Inventing Warriors, the story of America's Cold War initiative to reorient international journalists. Her fields of interest include journalism history and the study of popular culture (particularly at the intersection of the social history of advertising, American consumer culture, and fan studies).
Recent work on satirical news and citizen audiences have appeared in Poetics, and her essays have appeared in American Poetry Review, South Loop Review, and elsewhere. She co-edits the literary journal Painted Bride Quarterly and has taught writing at NYU, Parsons, and the Princeton Writing Program.