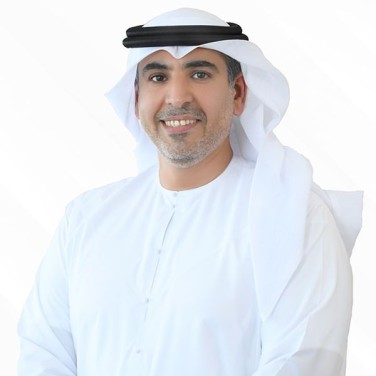 H.E. Dr. Mohamed Rashed Al Hameli
Advisor, Vice Chairman Office of the Executive Council, Chairman of the Board of Trustees of Mohamed bin Zayed University for Humanities
AGILE LEADERSHIP
Dr. Alhameli has a rich experience of more than 25 years in the field of government and management administration. He previously served in various positions at different government and semi-governmental entities; such as the Secretary General of the Executive Council – Abu Dhabi, Undersecretary of the Department of Finance, Director General of Abu Dhabi Executive office, Director General of Abu Dhabi Housing Authority, Director General of Abu Dhabi School of Government, Senior Economic Advisor at Abu Dhabi Council for Economic Development, General Manager of the Waste Management Center, Director General of Abu Dhabi Chamber of Commerce and Industry, the Chairman of Rental Dispute Committee – Abu Dhabi, Managing Director of Abu Dhabi Center for Corporate Governance, Senior Projects Manager at UAE Offsets Group, Finance Director at Union Water & Electricity Company and a Financial Analyst at ADNOC in 1996.
Dr. Alhameli has chaired many boards: Emirates Steel, Abu Dhabi Health Services Company (SEHA), General Holding Corporation (SENAAT), National Petroleum Construction Co (NPCC) and served as a board member of Abu Dhabi Airports Company (ADAC), National Health Insurance Company (Daman), National Marine Dredging Co (NMDC), UAE Academy, the Statistics Center – Abu Dhabi, Abu Dhabi Quality and Conformity Council, and the Emirates Competitiveness Council – UAE Prime Minister's Office.
Dr. Alhameli received his PhD in Management from Case Western Reserve University in Cleveland, USA; earned a Master of International Business (MIB) from the University of Wollongong in Dubai; and holds a bachelor's degree in Management Information Systems from the University of Maryville in Missouri, USA.