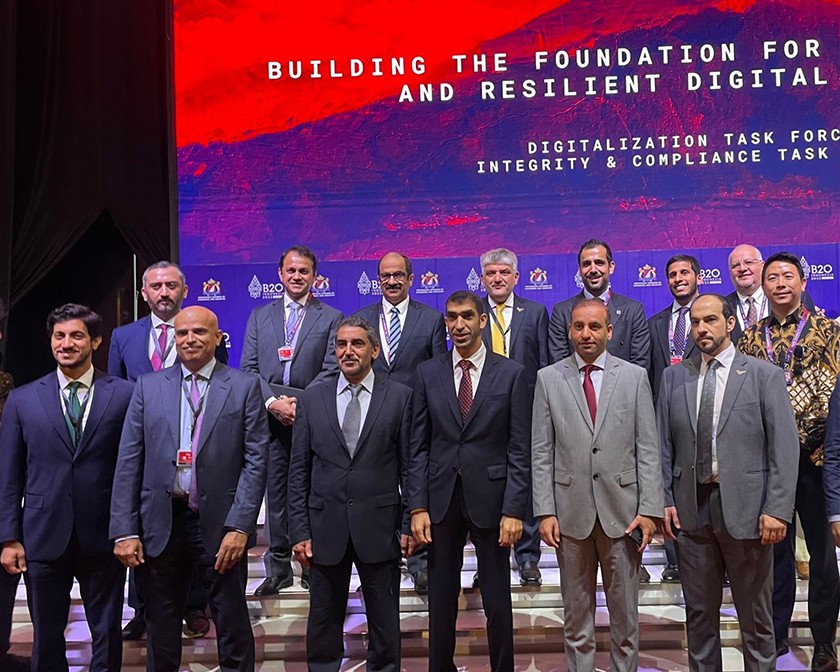 Mohamed Tarmoom, NEP 3.0 Economic Development participant and Senior Associate in UAE Investments at Mubadala, attends B20 in Indonesia
Partnerships for Prosperity – NEP 3.0 at B20
25 Nov 2022
How will more cooperation between the UAE and Indonesia strengthen our aviation industry?
In November 2022, NEP 3.0 Participant Mohamed Tarmoom was part of the UAE delegation to the Business 20 (B20) summit held in Indonesia. As part of G20, B20 brings together the global business community to provide policy recommendations to the G20 Leaders' Summits.
In advance of the B20 summit, in July 2022, the UAE signed an agreement with Indonesia to boost mutual trade, known as a Comprehensive Economic Partnership Agreement (CEPA). This laid the groundwork for a novel partnership between two companies in the aviation tech field—a partnership Mohamed was there to help secure.
"I was struck by the extraordinary potential of our partnership with Indonesia. Indonesia is not only a significant trading partner for the UAE in the context of the CEPA, but also the second-fastest-growing aviation sector in the world. If the UAE aviation maintenance sector is to become future-ready, this partnership with Indonesia is pivotal."- Mohamed Tarmoom
During B20, Mubadala's Sanad Group and Indonesia's GMF AeroAsia signed a preliminary agreement to construct a new aircraft engine maintenance facility in Indonesia. As air traffic and air cargo volumes continue to increase, the agreement will not only meet rising demand but significantly accelerate both companies' expansion and reinforce the mutual economic benefit of the CEPA.
Mohamed feels the partnership is representative of Mubadala's focused expansion strategy and his own professional philosophy: "A key pillar of economic development is identifying cross-market collaboration opportunities to create prosperity." As the fourth most populous country in the world, he believes Indonesia's thriving aerospace industry will help propel its economic growth.
"This agreement marks the beginning of a journey of collaboration between our two entities, and a new era of strategic cooperation between our two nations."