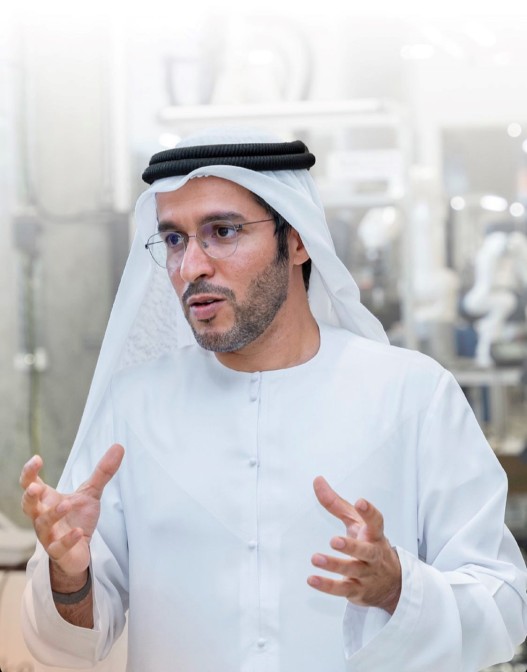 NEP 2.0 Alumnus Khalifa Al Qama leads a site visit of Dubai Future Labs
Can't Miss It
31 Mar 2023
What ideas and info are inspiring the National Experts? Dive into the latest selections below.
Dubai Future Foundation: The Global 50 Report
The DFF Global 50 Report envisions 50 opportunities for the future that explore the boundless potential of human creativity. The foundation's vision takes a deep dive into the megatrends, advancements, and quantum shifts that will reshape how our world works.
Generative AI: Perspectives from Stanford University's Institute for Human-Centered Artificial Intelligence
Generative AI platforms—from ChatGPT to Midjourney to MusicLM—are changing the way humanity creates novel content and compelling us to reevaluate the risks and opportunities AI presents. In this collection of brief essays, Stanford leaders across a variety of disciplines consider how generative AI might affect their fields and the world at large.
International Panel on Climate Change AR6 Synthesis Report: Climate Change 2023
The IPCC's 2023 report concludes that the window of opportunity to secure a livable and sustainable future is rapidly closing, making this year's COP28 an even more critical juncture for climate action. Learn more about the issues November's conference aims to address in this report summarizing five years of research into the climate crisis.