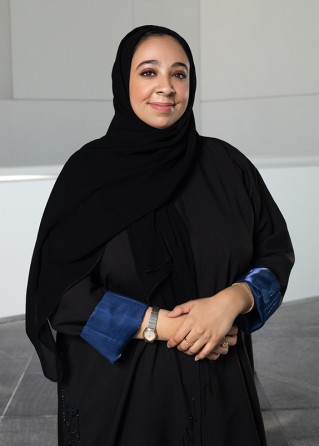 Eng. Salama Alfalasi
Policy and Government Services
Senior Programmer and Chairwoman of Young Leaders Council, Dubai Police Headquarters
Highly skilled in strategy and analytics, Eng. Salama Alfalasi specializes in solving complex problems and managing innovation projects related to policy and government services in the UAE. In her current role, she draws upon her expertise in computer science and information technology to work on a wide range of initiatives for the Dubai Police Headquarters.
Among her current projects, Alfalasi is establishing new initiatives for empowering youth to become future leaders; planning the opening ceremony for the 2024 World Police Summit; and contributing to the working group developing the new digital transformation strategy in the Department of Artificial Intelligence. She also served as a Project Manager for the Smart Police Station (SPS) project, which is constructing standalone police stations across the UAE that utilize high-tech kiosks to provide 24-hour, automated police services. The first SPS, based in Dubai, was recognized by the Guinness Book of World Records as the first police station of its kind in the world.
By leveraging artificial intelligence and other advanced technology, Alfalasi believes Dubai can become the safest and smartest city in the world. To realize this goal, she strives to become a "catalyst leader" and visionary who can establish plans for 5-10 years into the future. She also aspires to build and motivate teams that can work together to achieve these plans.
A former member of the Dubai Youth Council, Alfalasi was hand-selected in 2017 to serve as Chairwoman of the Dubai Police Young Leaders Council. In 2019, she took part in launching the first edition of the Interpol Young Global Police Leaders Program, which supports and connects youth police leaders from around the world. She also supervised and managed the Strategic Plan Update Project to shape the future of the Dubai Police.
Alfalasi earned a Bachelor of Science in Computer Science from American University of Sharjah and a master's degree in Information Technology Management and Governance from Canadian University Dubai. She also received a professional Diploma in "Designing and Reshaping the Future of Excellence in an Institution" from Hamdan Bin Mohammed Smart University.