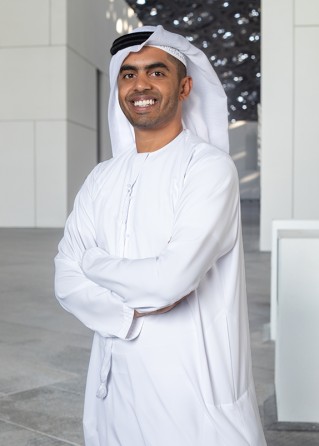 Hareth Alhashmi
Education
Director of Strategy Success, Abu Dhabi Early Childhood Authority
With a background in strategy, foresight, public policy, and community development, Hareth Alhashmi is a versatile leader with a strong drive to make a lasting impact in the UAE. Having studied in the United States, Italy, Taiwan, China, and the UAE, he brings a global perspective to his new role in the Education and Human Resources Council (EHRC).
As Director of Project Management and Council Affairs at the EHRC, Alhashmi is focused on transforming the UAE's education system to better equip students for the future. He sees an opportunity for the UAE to redefine the purpose of education and, subsequently, its approach to educating future generations.
Alhashmi envisions a future in which the UAE sets a new global standard for education—one that is more holistic, human-centric, and practical for the modern age. For example, he believes that a world-class education should go beyond teaching formulas or frameworks; to shape well-rounded leaders, education should also support students' physical and mental health, personal and character development, emotional intelligence, and professional exploration. He is also interested in closing the gap between school offerings in the UAE so that all students, regardless of socioeconomic background and location, receive the same high-quality education.
Most recently, Alhashmi served as the Director of Strategy at the Abu Dhabi Early Childhood Authority (ECA), where he was assigned to develop and lead the ECA's Strategy Directorate and foresight functions. He also supported strategic relations in the CEO's Executive Office of ADNOC Group and was a Project Manager at the Dubai Future Foundation. He began his career with Mubadala Investment Company working on both talent management and group taxation, and later joined the Office of Strategic Affairs working on socio-economic projects and initiatives.
Alhashmi holds a Bachelor of Science in Economics and Management from Purdue University's Krannert School of Management. In his free time, he enjoys cooking, traveling, fencing, and spending time in nature.