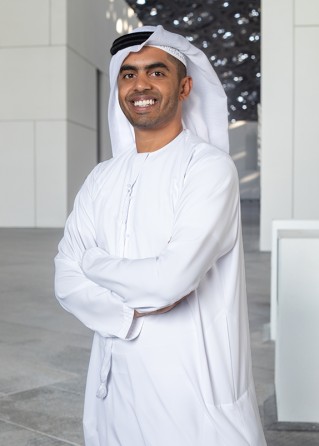 Hareth Alhashmi
Education
Director of Strategy Success, Abu Dhabi Early Childhood Authority
Hareth Alhashmi is the Director of Strategy Success at the Abu Dhabi Early Childhood Authority (ECA). His diverse career background began with Mubadala Investment Company, where he worked on Group Taxation.
Following that, he worked in the Office of Strategic Affairs at the Crown Prince Court of Abu Dhabi, focusing on socio-economic policy and special projects, including being on the initial team that won the bid to host the Special Olympics World Games Abu Dhabi 2019.
He later joined the Dubai Future Foundation as a project manager, leading efforts in Foresight and Imagination and thought leadership, as well as managing the Dubai Future Councils and acting as an active member of the Dubai Future Council on Education.
Prior to joining the ECA, Alhashmi worked on Strategic Relations at ADNOC within the Executive Office. He holds a Bachelor of Science in Economics and Management from Purdue University, USA, and is a graduate of the MBR Leadership program.