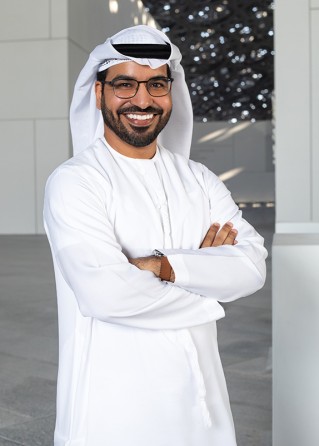 Hamad Al Shehhi
Food and Water Security
Investment Manager, ADQ
With a background in engineering and finance, Hamad Al Shehhi brings a unique set of strengths and skillsets to the global finance and investment space of food and agriculture. His attention to detail, sensitivity to market shifts, and astute problem-solving skills have propelled him to top of his industry, where he is focused on creating value for the UAE and securing its future.
As Senior Investment Manager at ADQ, Al Shehhi is responsible for identifying opportunities and partners that help develop the UAE's food and agriculture sector, building both local expertise and self-sufficiency. Al Shehhi underscores the importance of this work for the UAE, given that the nation imports most of the food it consumes and is vulnerable to harsh environmental conditions that threaten its food and water supplies. To mitigate these risks, Al Shehhi is focused on spearheading technology that bolsters local food and agriculture production, increases food security, and reduces the country's reliance on imports.
Al Shehhi believes that, with the right investments in technology, the UAE can become one of the leading countries in the food and agriculture sector. Although he does not expect the UAE to become a major producer or exporter of food and agriculture products—given the size of the country—he envisions that the UAE will transform its local industries to meet its own consumption needs and then share this knowledge and expertise with countries across the globe. To reach this ambition, Al Shehhi wants to play a central role in building ecosystems that accelerate technology development and attract tech investors to the UAE.
Before joining ADQ in 2020, Al Shehhi worked for Mubadala Investment Company, first as a Senior Analyst and Associate in Metal and Mining, and then as an Associate and Senior Associate in Agribusiness. He began his career as a Licensing Engineer at the Emirates Nuclear Energy Corporation, where he supported the development of the first nuclear power plant in the UAE.
Al Shehhi earned a Bachelor of Science degree in Electrical Engineering from Purdue University. He is a CFA charterholder and has completed an executive leadership program at London Business School.