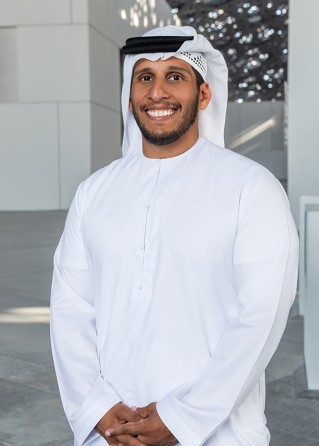 Mohamed Tarmoom
Economic Development
Senior Associate, UAE Investments Mubadala Investment Company
An exceptional investment professional with a background in project management, Mohamed Tarmoom is known for his work ethic, positive attitude, and drive to make a difference in the UAE. With a keen eye for identifying new market opportunities, he is at the center of a national effort to diversify the UAE's economy and secure a more sustainable future.
In 2015, Tarmoom joined Mubadala Investment Company to oversee the management and business development of assets in the aerospace and technology sectors. Beyond generating financial returns, he is focused on driving the development and growth of existing assets to create jobs for UAE nationals and grow the country's GDP. To help shrink the UAE's dependence on oil and gas revenues, he is also working to identify new investment opportunities in high-potential industries, such as healthcare and industrial services.
Tarmoom believes in the power of the private sector to unlock value for the UAE and enable the country's vision for the future. To reach those ambitions, he notes, the UAE must attract foreign investment from entities based in countries, such as the United States and United Kingdom. For his part, Tarmoom aspires to work closely with the government to build new economic clusters and industries in the UAE that can grow sustainably, independent of public funding.
Tarmoom started his career with the Boeing Company, where he supported sales and business development across the Europe, Middle East, Africa, and Asia Pacific regions. Two years after joining Mubadala, he was seconded to serve as a Senior Project Manager in the implementation division of Cognit Technology Solutions. There, he led multiple initiatives to implement AI-powered solutions across key government entities.
Tarmoom earned his bachelor's degree in business management, graduating with honors. He also completed a Master of Science in Advanced Management Practice at the University of Bath School of Management. Tarmoom is a registered PMP® credential holder and has cleared the CFA Level 1 exam. In his free time, he enjoys traveling and competing in triathlons.