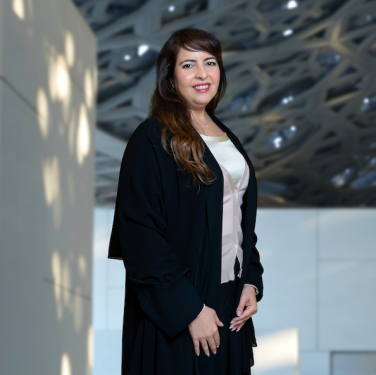 Aisha Al Matrooshi
Tourism and Hospitality
Tourism Sector Industry Development Section Head, Department of Culture and Tourism – Abu Dhabi
Aisha Al Matrooshi is leading tourism industry development in a visitor experience capacity at the Department of Culture and Tourism – Abu Dhabi. In her current role, she develops and implements strategies to enhance visitor experience, drive footfall, increase average length of stay in the emirate, and position Abu Dhabi as a destination of choice for world travelers.
She possesses 17 years of experience in management, including 12 years in the hospitality industry, where she managed hotel operations at a variety of business and leisure 5-star hotels and resorts, leading guest-facing and non-guest-facing teams in achieving desired business and financial results.
Aisha holds a bachelor's degree in Management and Marketing, and is currently pursuing a master's degree in Hospitality at the École hôtelière de Lausanne (EHL) in Switzerland.