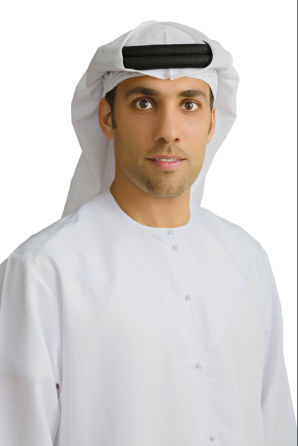 H.E. Salem Humaid Al Marri
Space
Director-General, Mohammed bin Rashid Space Centre
H.E. Salem Humaid AlMarri is the Director General of the Mohammed Bin Rashid Space Centre. With close to 20 years of experience in the space industry, AlMarri has been responsible for ensuring the success of various programmes within the UAE National Space Programme including Mars 2117, Emirates Mars Mission, UAE Astronaut Programme, and the UAE Satellite Programme.
AlMarri has been an integral part of the teams that set up both the Emirates Institution for Advanced Science and Technology (EIAST) in 2006, which then merged under the umbrella of the Mohammed Bin Rashid Space Centre (MBRSC) in 2015. He was one of the first engineers to form the core of the Knowledge Transfer Programme with South Korea that launched the UAE's first remote sensing Satellite and he led and set up the UAE Astronaut Programme which put the UAE's first astronaut into space.
AlMarri received the UAE Pioneers Award in 2014 for being the first project manager of the UAE satellite Dubaisat-1 and Dubaisat-2.
AlMarri was the head of the bidding team that won the rights to host the International Astronautical Congress (IAC) in Dubai and was also the lead of the organising committee (LOC Chair) for the global event held for the first time ever in an Arab country in Dubai from 25-29 October 2021.
He was elected as the first member from the UAE to the International Academy Astronautics (IAA).