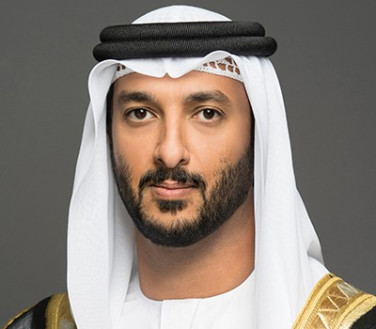 H.E. Abdulla bin Touq Al Marri
Economic Development
Minister of Economy
H.E. Abdulla Bin Touq Al Marri was appointed Minister of Economy of the United Arab Emirates (UAE) under the new government structure approved in July 2020.
Prior to his appointment, H.E. Al Marri held important positions in the government as a senior, top-ranking official. He was the Secretary General of the UAE Cabinet since 2017, during which he was instrumental in strengthening the interdependence between the federal and local governments. In this role, he also spearheaded many initiatives to get the pulse of the people and know their sentiments, as well as build the UAE's long-lasting relations with international organizations such as the World Economic Forum.
H.E. is also the former Director General of the Executive Office of H.H. Sheikh Mohammed bin Rashid Al Maktoum. He was part of the high-profile team that was behind the launch of 'Area 2071,' the nucleus of the future envisioned in the UAE Centennial Plan 2071. Furthermore, the UAE Minister of Economy, in his previous post, took part in the unveiling of the Hatta Economic Zone development project and the relaunching of the Mohammed Bin Rashid Center for Leadership Development.
In addition, he was the CEO of the Dubai Future Foundation, enabling him to play a vital role in the successful launch of Dubai 10X and other initiatives of national importance. e Dubai 10X initiative, in particular, aims to strengthen the emirate's bid to become the city of the future.
H.E. Al Marri is a member of the Boards of Directors of different federal entities. His memberships allow him to actively support the development of priority sectors in the country such as the Golden Visa initiative, which seeks to attract talented individuals from across the world. e UAE Minister of Economy holds a Bachelor's degree in Civil Engineering from the University of Sheeld in the UK. Also, he is a graduate of the UAE Government Leaders Program and the Mohammed Bin Rashid Center for Leadership Development.