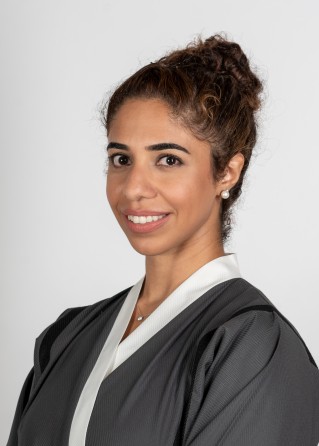 Nouf Al Hamly
Advanced Sciences and Research
Associate Director, Research Public Outreach and Kawader Programme, New York University Abu Dhabi
Nouf's innovation-driven mindset combines with leadership experience in makes her a valuable and sough-after professional in her sector. She is currently serving as the Associate Director, Research Outreach & Research Assistantship Programs at New York University Abu Dhabi.
She earned her Bachelor of Science in Genetics from the University of Sheffield and worked as a Senior Molecular Laboratory Technologist at Sheikh Khalifa Medical City.
Nouf believes that adaptability, interdisciplinary skills, and dedication to approaching challenges with a growth mindset are key to success. Her career started in a very technical work dynamic, which prepared her to excel in the operational aspect of an organization. The National Experts Program will support Nouf in progressing further within her original field of study related to the research ecosystem in the UAE.
Nouf's goal is to become a solid contributor in the efforts for a stronger economy, through her research on a hybrid model that will ultimately enhance and bridge the collaborative gap across industries, including the government and education sectors.