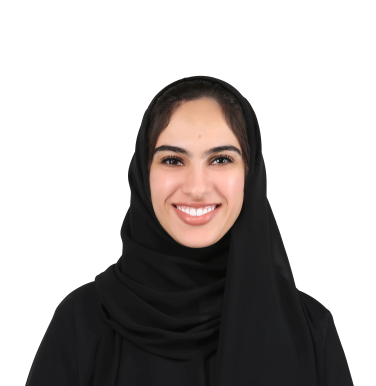 Meera Al Mheiri
Policy Making
Senior Inspection Engineer, Federal Authority for Nuclear Regulation (FANR)
Meera is the first Emirati woman to serve as a Nuclear Safety Inspector in the Federal Authority for Nuclear Regulation. She graduated from Khalifa University with Excellence and Highest Honours with a degree in Mechanical and Nuclear Engineering.
She then received her Master's degree in International Affairs specializing in Espionage and Surveillance from the Department of War in King's College London. Al Mheiri obtained specialized certificates on concepts of non-proliferation, disarmament, and counter-terrorism, and participated in Cambridge's Youth Peacemakers Forum to promote Interfaith Dialogue.
She served as an ambassador of the UAE youth to Germany, and was one of the official representatives of the UAE in Halden Reactor Project in Norway for three years.
Al Mheiri was a member of the Emirates Youth Council since its establishment in February 2016 until the end of 2018, as the consultative arm for the UAE Government in Youth policies and strategies. In addition, she was selected as one of the youngest board members in the UAE Government, serving at the Supreme Council for Motherhood and Childhood.
Al Mheiri's ultimate passion lies in designing regulatory frameworks and that are research informed and effective.