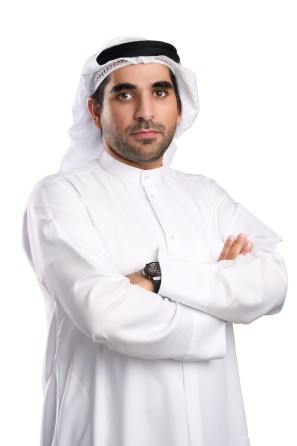 Hadif Abdullah Zamzam
Business and Financial Services
Senior Associate - Value Creation, Disruptive Investments, Mubadala Investment Company
As an advisor, strategist, and investment management professional, Hadif Zamzam has demonstrated an exceptional ability to unleash growth in industries such as healthcare, real estate, and hospitality and tourism. His agility, foresight, and emotional intelligence have enabled him to thrive in a variety of management roles and accelerate economic development across the UAE. At Mubadala, one of the largest sovereign wealth funds in the UAE, Zamzam serves on the Disruptive Investments team. With the broad mandate to create value, he identifies opportunities for unlocking growth in assets across the portfolio. The nature of his work can vary widely: Sometimes, Zamzam serves as a hands- on advisor who helps companies enter new markets or scale business offerings; other times, he acts as a sounding board that helps CEOs rethink business strategies or navigate tough problems.
Zamzam is passionate about developing and diversifying the UAE's economy so the country can uphold the highest quality of life. Competitive by nature, he aspires to raise the country's global ranking in as many areas as possible. He wants the UAE to be perceived around the world as a beacon of hope, similar in spirit to the American dream, he says.
Born in the United States and educated in both the UAE and United Kingdom, Zamzam is experienced in adapting to new environments and seizing unfamiliar challenges. Just prior to the start of Covid-19, for instance, he joined the healthcare team at Mubadala— despite having no experience in the sector—and was quickly tasked with creating a new program for administering healthcare to at-risk patients in home settings. Using his ingenuity, problem-solving skills, and network of subject-matter experts, he rolled out a model of care that was later adopted by the Department of Health and presented as a global standard of care. Prior to that role, Zamzam served as Assistant Vice President at real-estate developer Aldar Properties, where he developed strategies for scaling and sustaining new developments to build strong communities in the UAE.
Zamzam earned his Bachelor of Science in Real Estate and Master of Science in Urban Planning and Development at the University of Reading. He is a Fellow of the National Experts Program.