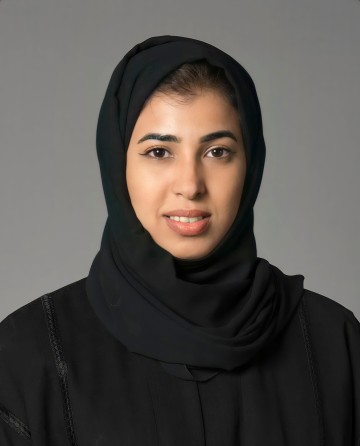 Aisha Saeed Harib
Foreign Aid & Philanthropy
R&D Center Head, Digital Social Innovation Researcher, Dubai Police
Aisha brings nine years of experience in the fields of CSR and Philanthropy.
In 2012, she successfully established her first social enterprise, Social Bandage. She graduated from the UAE National Service in 2014 as a reserve soldier, and was later awarded the Social Entrepreneur prize by The Arab Award Program.
Harib was recognized as a UAE Pioneer for founding the region's first e-store for philanthropy in 2017. The following year, she took part in the 2018 training program at the Mohammed Bin Rashid Center for Leadership.
In 2019, she joined the first edition of the National Experts Program under the mentorship of H.E Reem Al Hashimi, the Minister of State for International Cooperation.
At the 2020 Arab Innovation Summit, Harib unveiled a CSR portal that she designed. Following this, she was invited to moderate a Lecture at Majlis Mohamed Bin Zayed in 2021.
Harib is currently pursuing a Ph.D. in Business Administration at the University of Reading. Her thesis explores the subject of "Digital Social Innovation: How Can It Empower Social Entrepreneurs in The United Arab Emirates to Make An Impact?"